Huawei continues updating its low-end Y smartphone line-up. Its main draw is the display with 18:9 ratio. We already talked about the more advanced Huawei Y7 Prime 2018 (Nova 2 Lite), and now we take a look at the cheaper Huawei Y5 2018.
Technical specifications of Huawei Y5 2018
Display: 5.45″, IPS, 1440×720 pixels, aspect ratio 18: 9
Processor: MediaTek MT6739, 4 cores Cortex A53 with a frequency of 1.5 GHz
Graphics Accelerator: PowerVR GE8100
Memory: 2 GB
Storage: 16 GB
microSD memory cards: up to 256 GB
Wireless networks: Wi-Fi 802.11 b/g/n, Bluetooth 4.2
Main camera: 8 Mp, f / 2.2
Front camera: 5 Mp, f / 2.2
Battery: 3020 mAh
OS: Android 8.1 with EMUI 8.0 shell
Dimensions: 146.5 × 70.9 × 8.3 mm
Weight: 142 g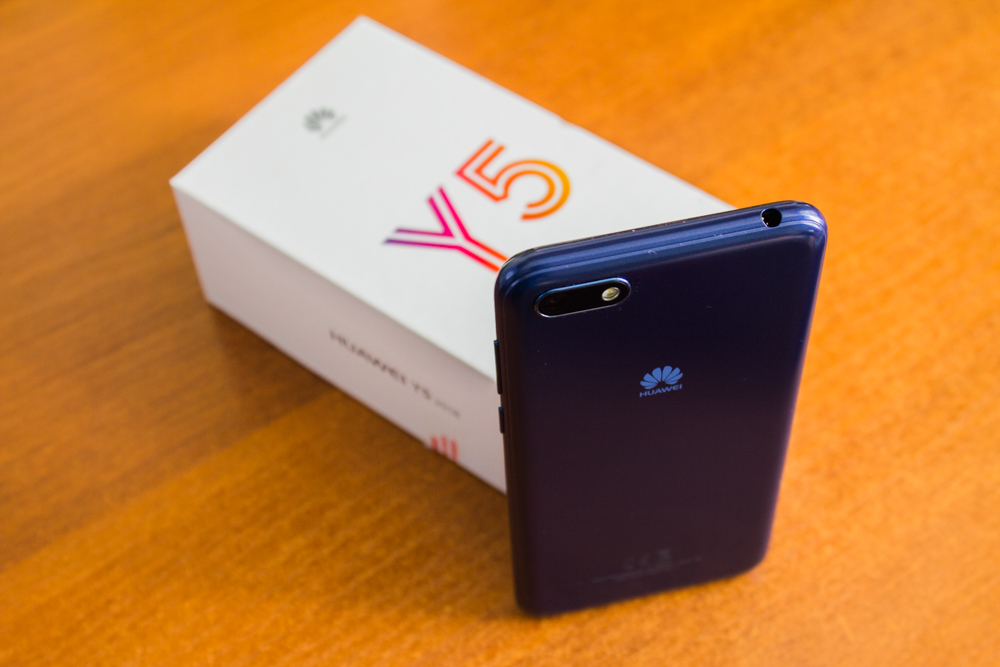 What's in the box
The white cardboard box is not very fancy, and you won't find anything exciting inside besides the smartphone, a power adapter (5V / 1A), USB/MicroUSB cable, a SIM eject tool and an SD card.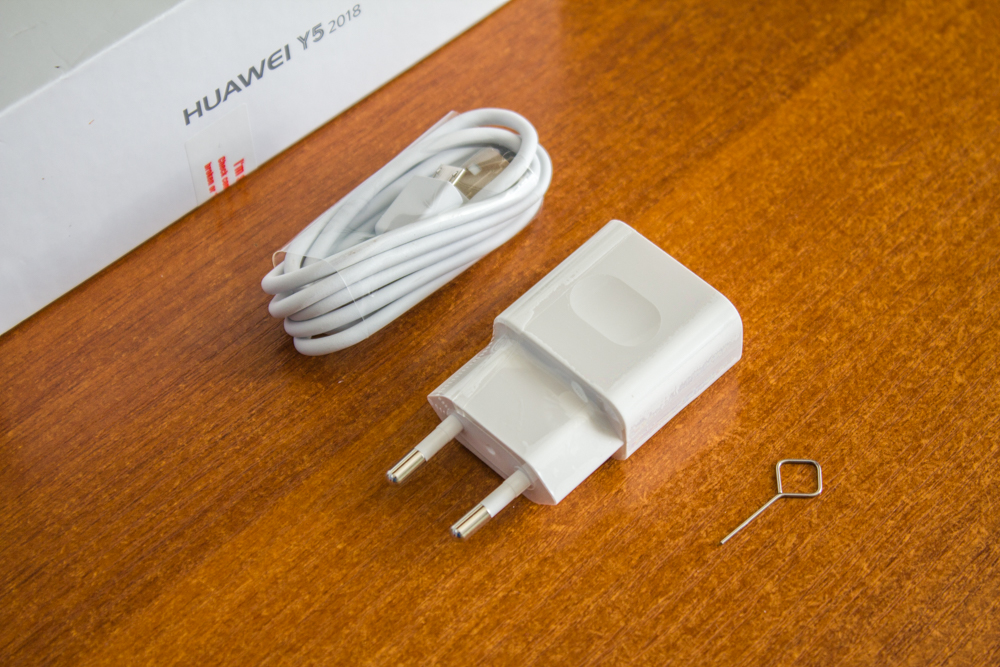 Design, materials and build quality
There are three possible colors: black, gold and blue.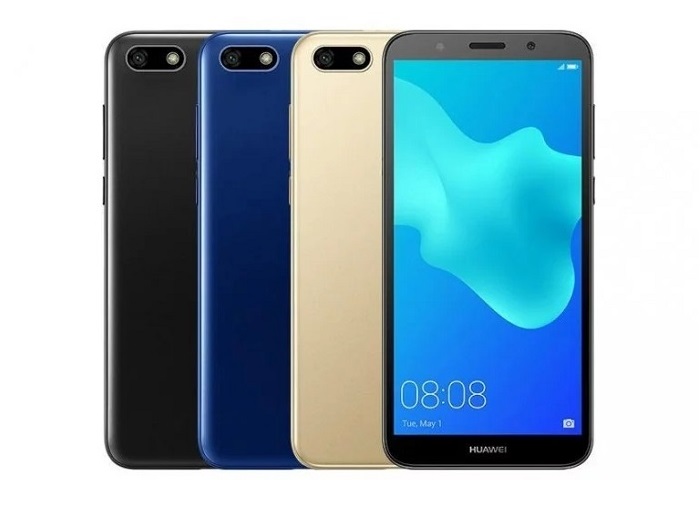 I tested the blue model. This color is the best of the bunch, since it gives the phone a certain freshness. Enough with the black and gold. But even so, the smartphone does not really stand out. But what can you expect from a low-end device?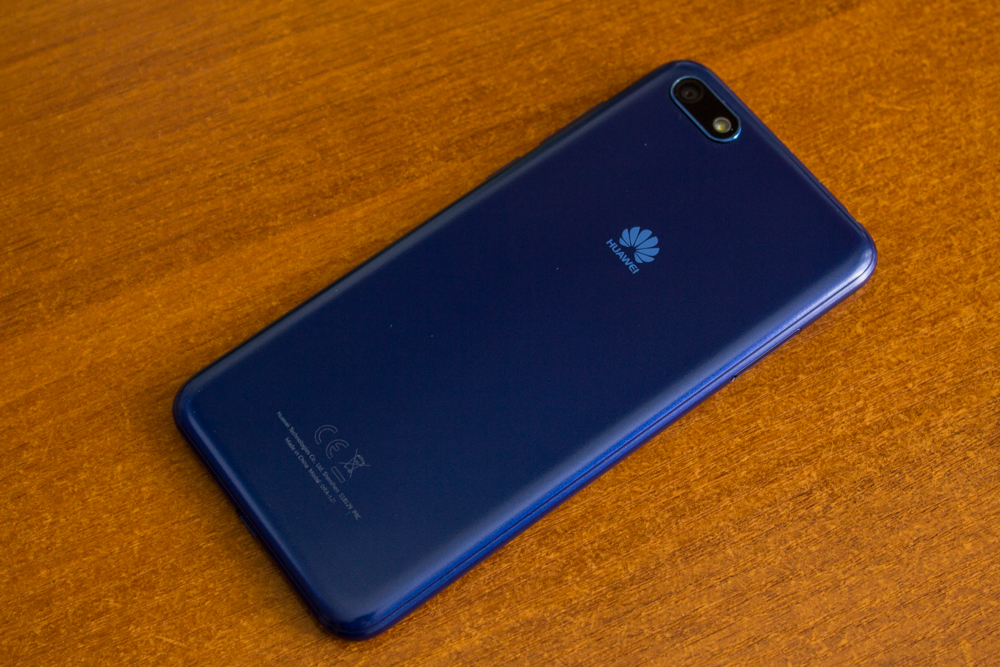 The body of the device is completely plastic. The plastic itself is of good quality, but it attracts fingerprints.
The front panel is dominated by the display with an aspect ratio of 18: 9. A trendy screen ratio should please those who don't want to overspend.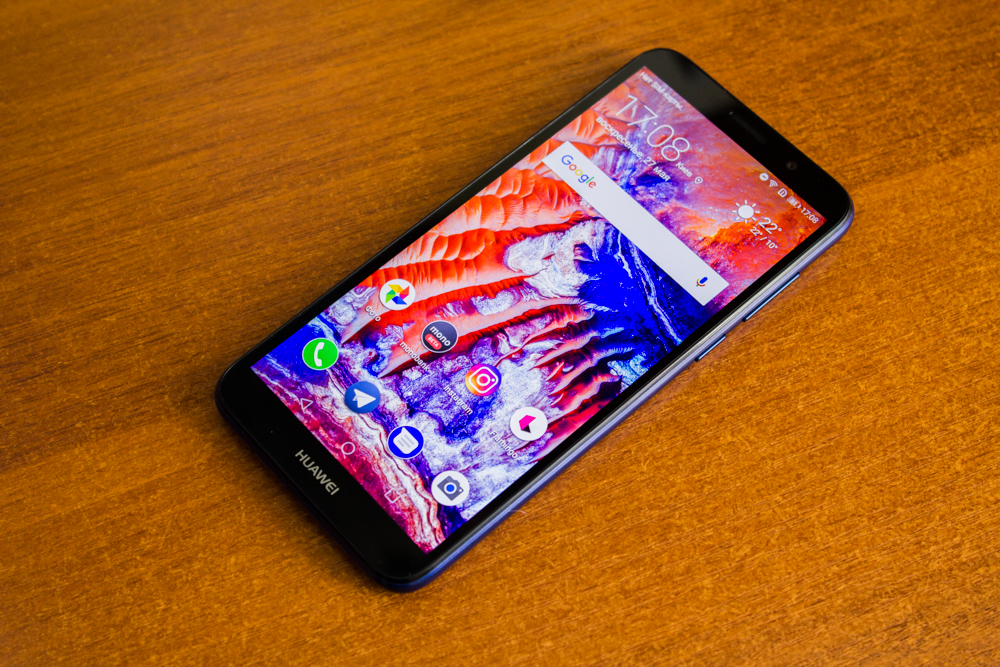 The bezels on the left and on the right are similar to the most modern smartphones with standard aspect ratio. The top and bottom are small, but the latter is slightly larger than the top one, so that the device is not symmetrical.
The build quality of Huawei Y5 2018 is okay. It's not very sturdy, and there are a few creaks and squeaks here and there. There's no oleophobic coating, which is a shame.
Elements' Configuration
Above the screen are an LED flash, proximity and light sensors, an earpiece/multimedia speaker, a front camera and a notifications indicator.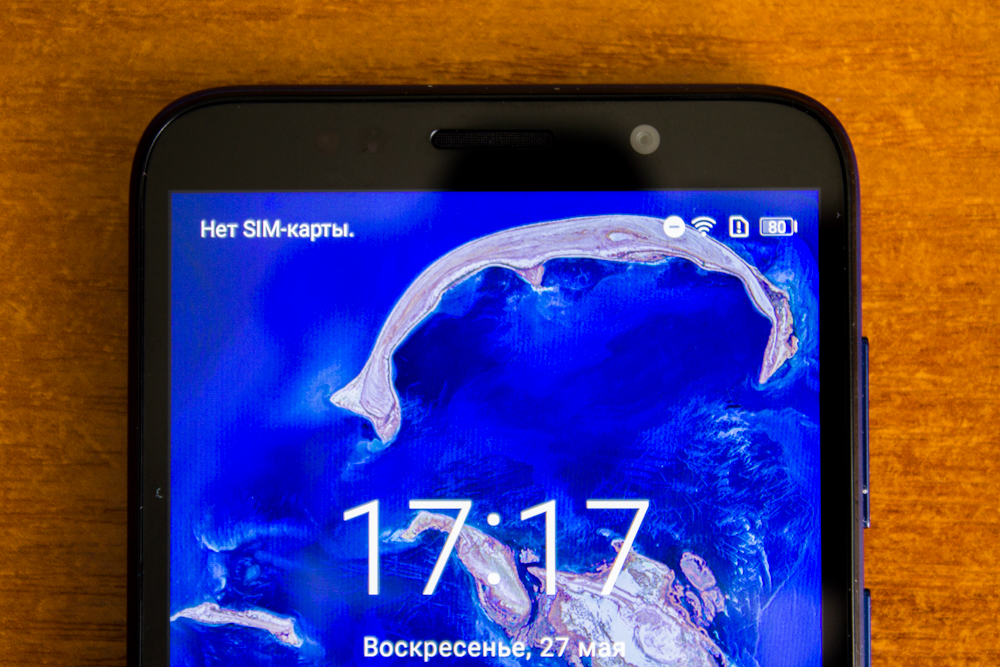 There's nothing below the screen except for the Huawei logo.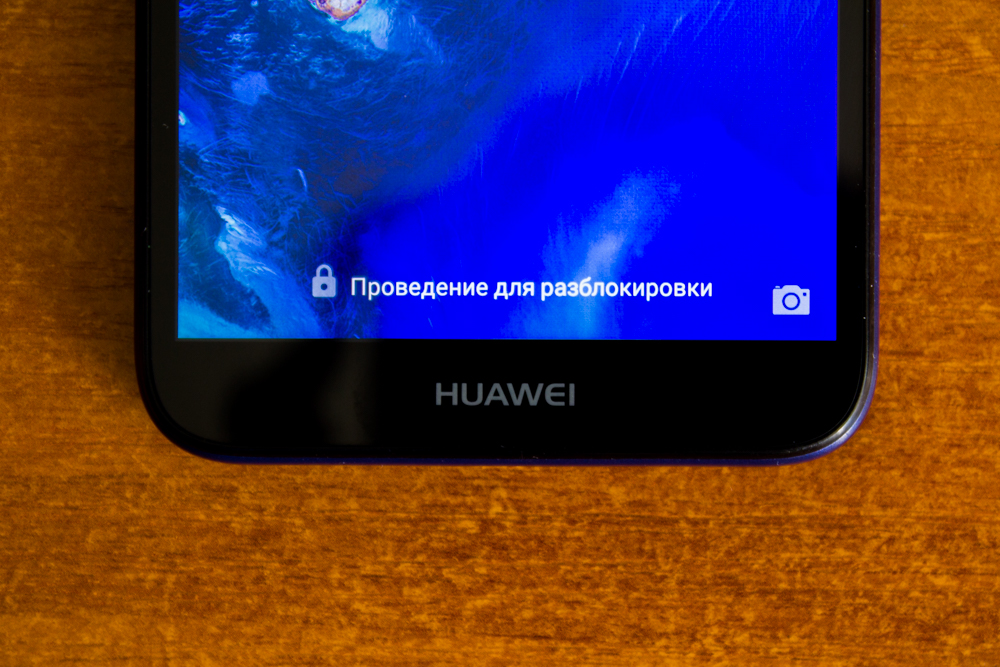 The right side contains a plastic power/unlock button and a volume key.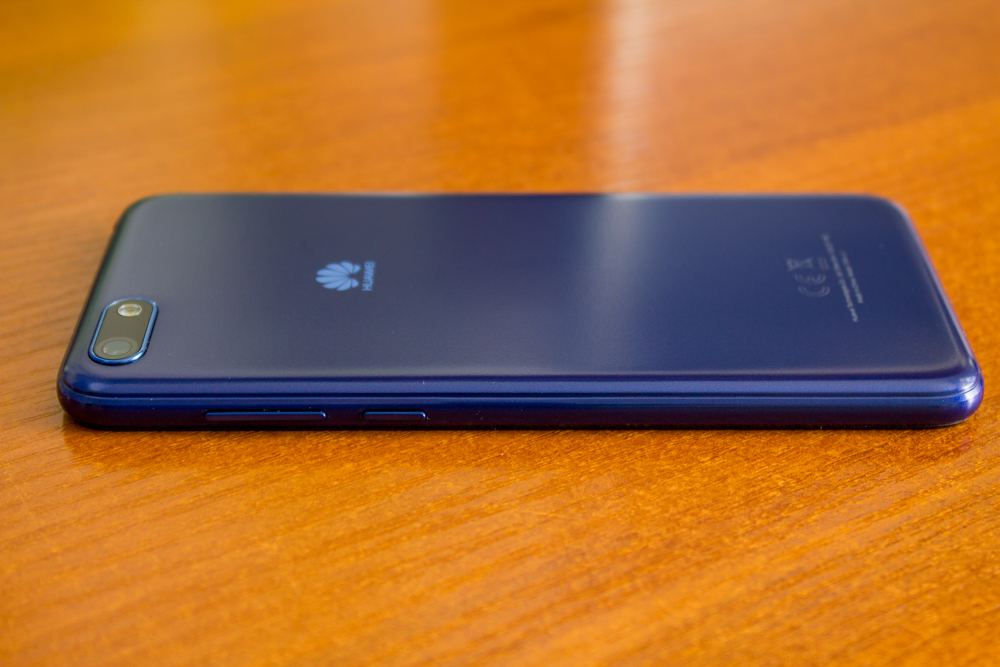 The left side has a slot for two nano SIM cards and a microSD memory card.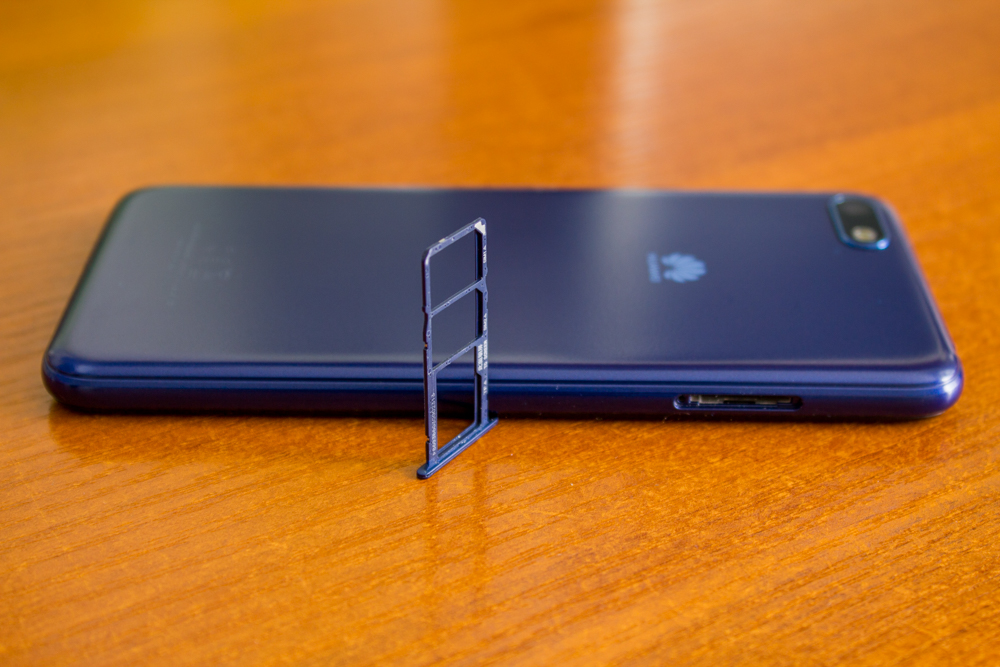 It's worth mentioning that I have DRA-L21 version, but in some countries it's replaced by DRA-L02. That model has only one slot for SIM cards.
The lower edge is equipped with a microphone and a microUSB port.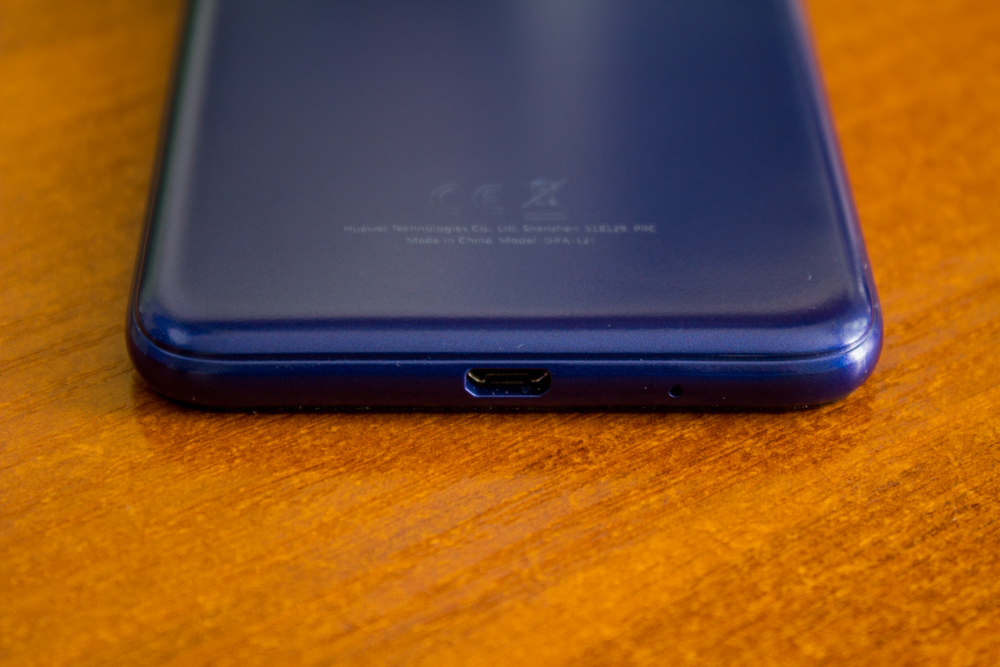 On the top edge we have a 3.5 mm audio jack.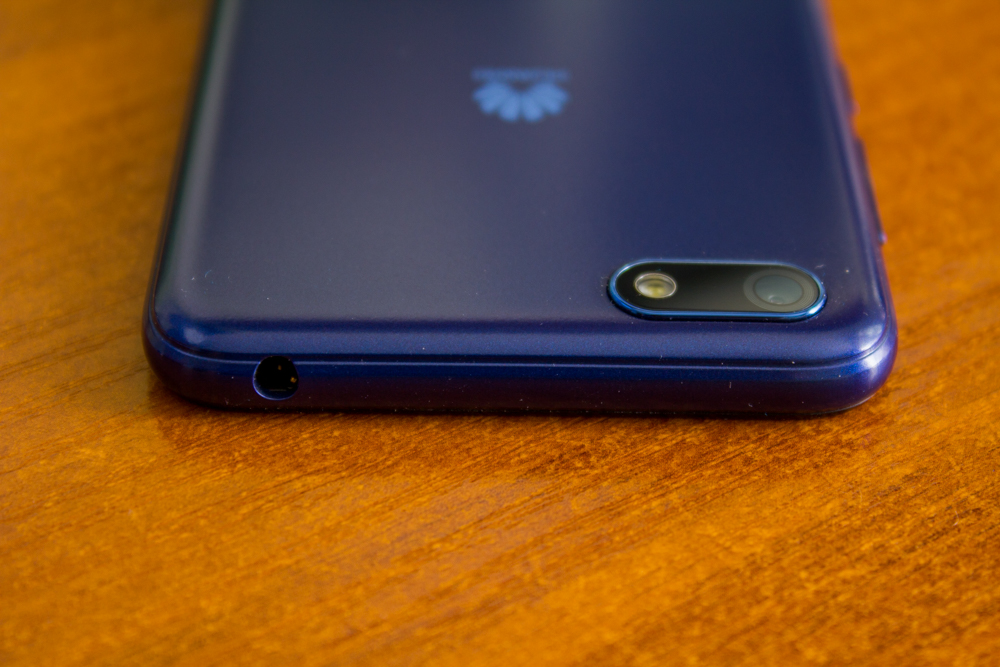 On the back, in the upper left corner is a block with a camera and an LED flash. The block protrudes slightly above the body. Below it is the logo of the manufacturer.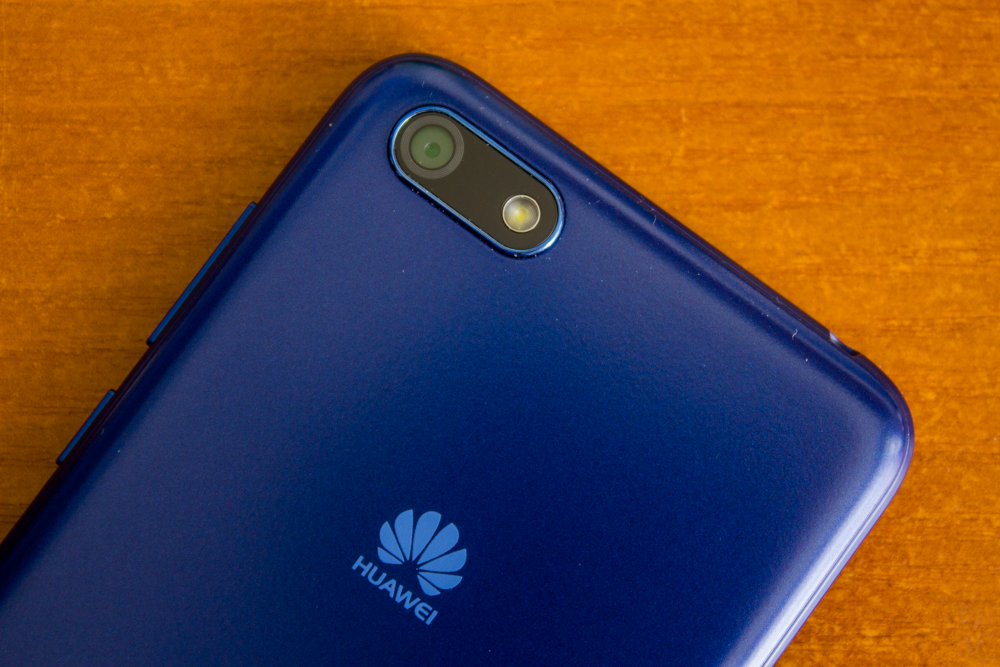 Below it are markings and other official information.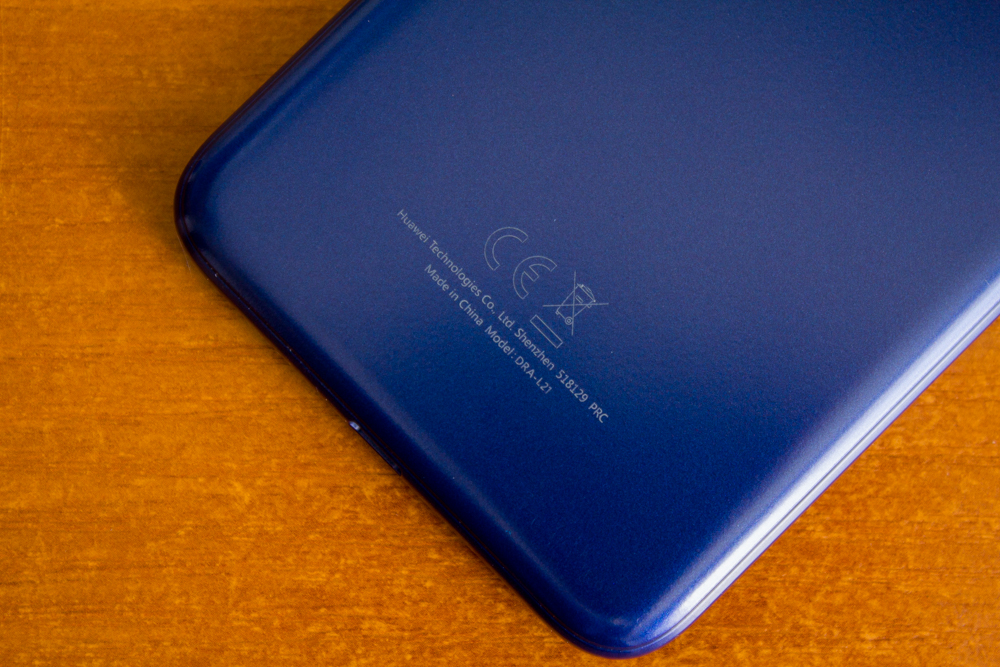 As you can see, due to low price some usual features are missing. For example, there's no fingerprint scanner or a separate multimedia speaker.
Ergonomics
Huawei Y5 2018 is very compact and lightweight. It's really nice to use.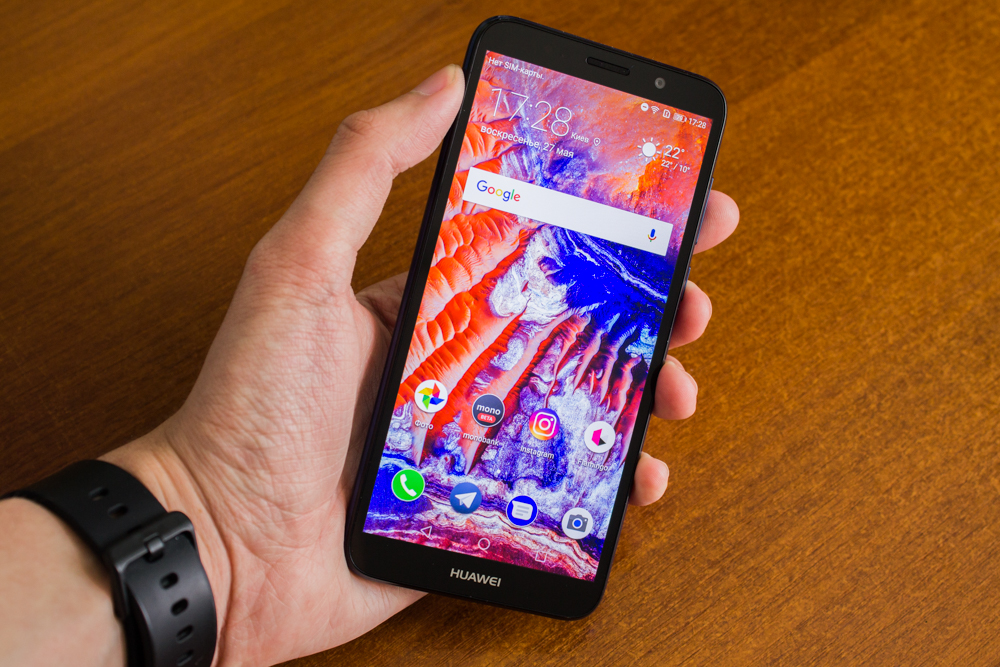 The body has rounded corners, the shape is comfortable; you can use the smartphone with no problem. The controls are located in the right places.
Huawei Y5 2018 Display
Huawei Y5 2018 is equipped with a 5.45-inch display with an aspect ratio of 18:9. The display matrix is ​​IPS, and the resolution is HD+ (1440×720 pixels).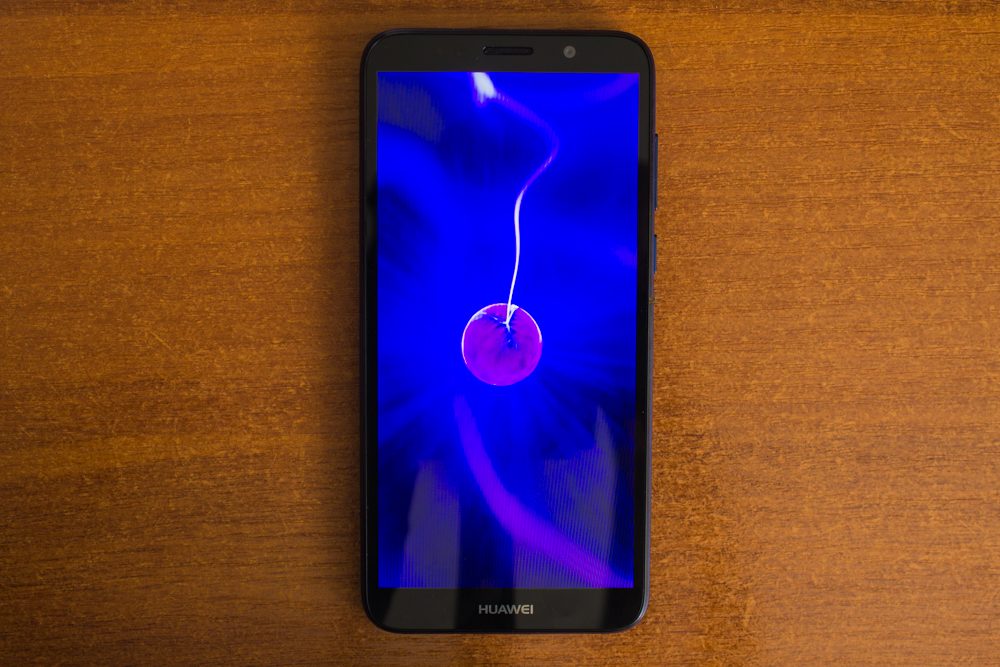 The resolution is just right for this size. Individual pixels are difficult to see if you're not trying it on purpose.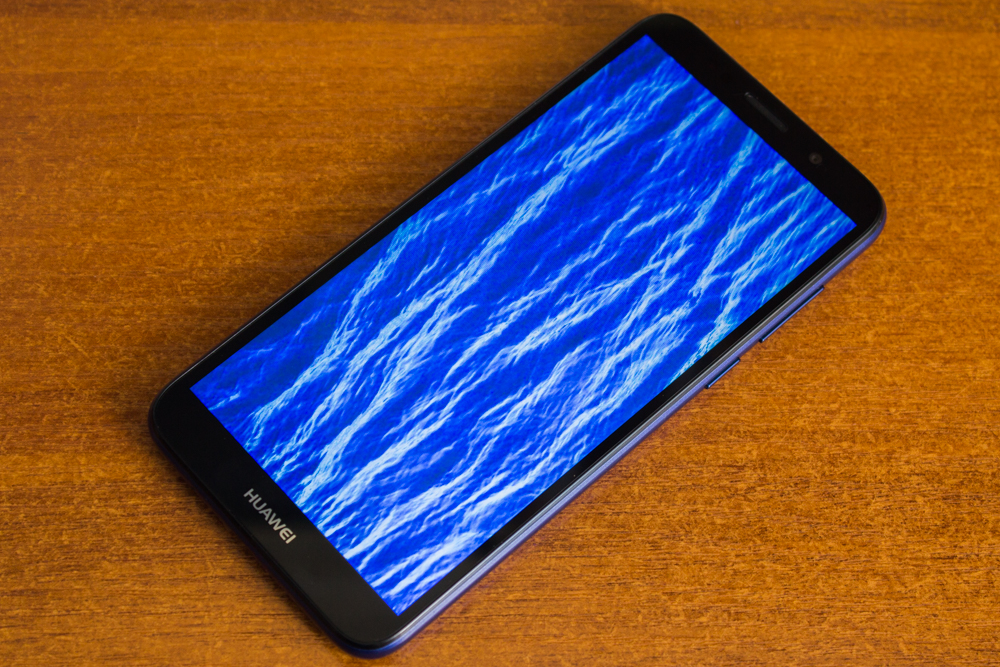 The screen is excellent, especially considering the price tag. The colors are saturated, the brightness is sufficient for outdoor use, but not under direct sunlight. View angles are good, colors and contrasts show no signs of distortion.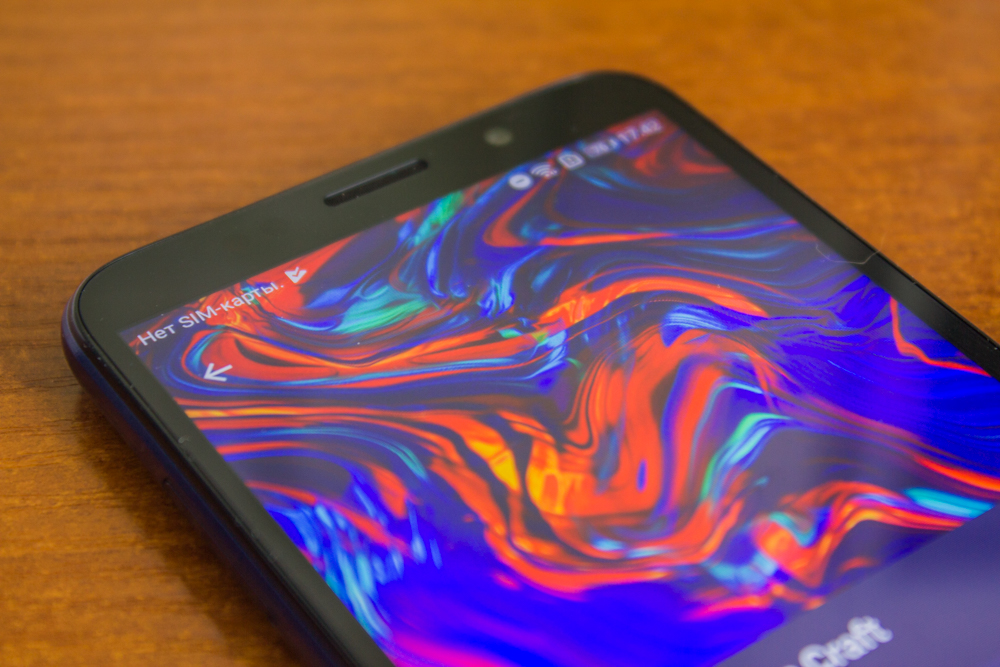 Auto-adjustment of brightness generally works fine, but it's not very quick.
In the display settings, you can adjust the color temperature to make it colder or warmer, and activate the eye protection mode.
Performance
It's time to talk about the weakest point of this smartphone.
Huawei Y5 2018 runs on an entry-level MediaTek MT6739 processor. It consists of four Cortex A53 cores with a maximum clock speed of 1.5 GHz. PowerVR GE8100 is used for graphics.
In synthetic tests, the results are low as expected.
The RAM is 2 GB. You can run 2-3 applications, the rest will be restarted. In addition, switching between applications is slow. The storage here is 16 GB. Initially, the user has only 10.84 GB. The low number can be remedied by a microSD memory card.
The device is fairly weak even for a day-to-day life. Even opening and closing apps is slow. When you download updates via Google Play, the shell noticeably lags. Even system animations can be laggy.
An undemanding user might be okay with this. The phone's not that quick, but there is still a possibility of an update that will fix most of the problems.
Huawei Y5 2018: Cameras
There's only one rear camera – a module with a resolution of 8 megapixels and f/2.2 aperture.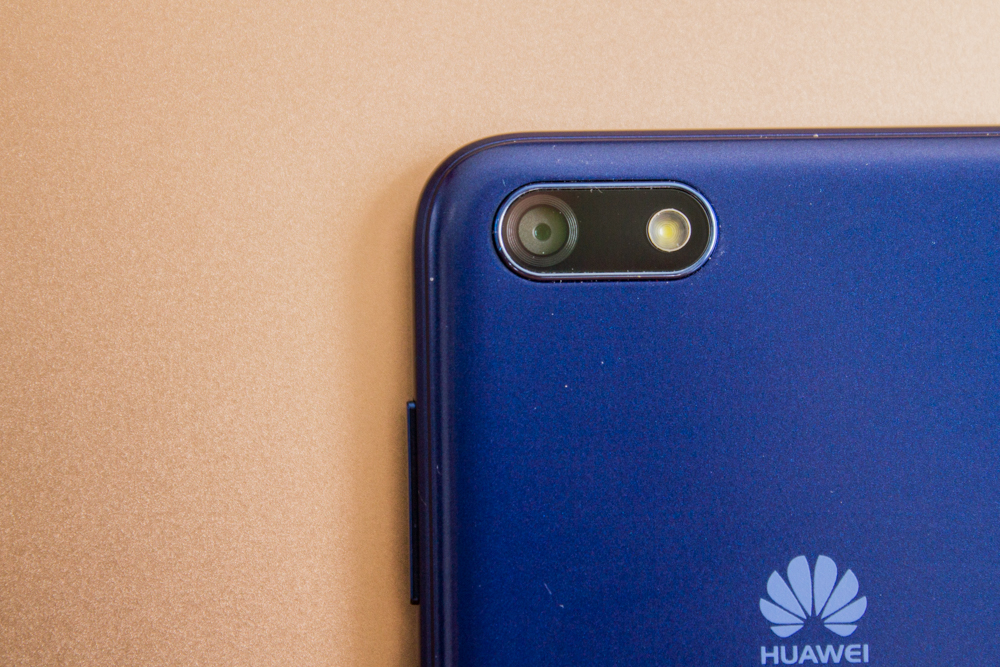 Huawei Y5 2018 is mediocre at best when it comes to making photos in daylight. The shots are okay for a low-end device, but that's about it. There are expected misfires of the autofocus feature, and sometimes you get fuzzy pictures. In low light the camera is not capable of snapping decent photos.
EXAMPLES PHOTOS IN FULL RESOLUTION
Huawei Y5 2018 shoots video in FullHD resolution. The quality is, of course, subpar. There are no additional modes and no stabilization.
The selfie camera has a resolution of 5 megapixels (f/2.2). It works, the photos are all okay.
There aren't much camera modes and filters.
Battery life
The capacity of the battery is 3020 mAh. Not much, but it'll suffice for a 5.45-inch display with HD+ resolution. The battery can survive for at least a day.
When using 4G and Wi-Fi, the time of active screen use is slightly more than 5 hours. With constant connection to Wi-Fi, it's almost 6 hours.
Simply put, an active owner can use Huawei Y5 2018 for a whole day. An undemanding user can even squeeze about a day and a half. To do that, I'd suggest adjusting the work of the apps in the background.
Sound and communication
The earpiece speaker in Huawei Y5 2018 shares the duties of a multimedia speaker. In terms of volume, it's medium, and the quality is not much better. But's it's good enough for conversation. You can increase the maximum volume in the settings.
The sound in the headphones is unexceptional. There's no equalizer or any other "improvements".
In terms of communications, nothing stands out. Cellular network is fast. The Wi-Fi 802.11 (b/g/n) and Bluetooth 4.2 modules function perfectly. The only problem is with navigation – the GPS module detects the location slowly and with low accuracy.
Firmware and software
The smartphone has the current version of the operating system – Android 8.1 and the EMUI 8.0 shell.