BDV-9200W
Best in audio quality, BDV-N9200W is the most immersive 5.1 ch One-Touch Connect Premium stylish Blu-Ray Home Theatre entertainment system one can ask for. With Sony's unique technology, it fills your home with High-Resoulution Audio. You can even enjoy easy connection with One-Touch listening and One-Touch mirroring via NFC and Bluetooth/ Mira cast functions.
The home theatre system comes with a set of tall speakers that can be placed and set up inside the room for an authentic surround sound experience. The Blu-ray player also comes with monitors and subwoofers for a complete range of music acoustics and bass output. The speakers are built using Mica-enforced glass fibre cone that allows for even wider range of frequencies and improves the clarity of sound output. The subwoofer of the system produces very powerful rich bass.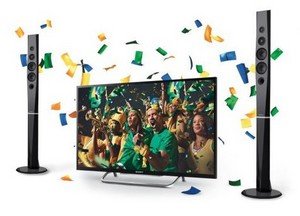 Audio Features
The audio output is 5.1 surround sound at 1200 W, bringing crisp and clear audio notes right to your ears. The high resolution audio converts analogue sound into digital sound which has a higher and much more precise frequency rate. There are different kinds of audio formats that the player supports. You can stream high quality movies and music wirelessly to the Sony home theatre via NFC, Bluetooth, Wi-Fi and Miracast compatibility.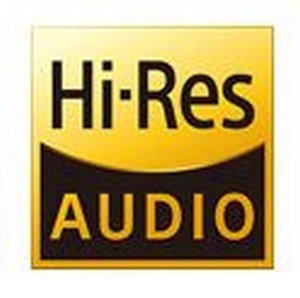 Video Features 
You can use the device to play blu-ray disks, CDs and DVDs. You can also connect your favourite movies and TV shows to the blu-ray player via Wi-Fi or Bluetooth. The device is capable of delivering excellent high quality output. It can even upscale your content to 4k resolution so that you do not miss out on any details. The Blu-ray player is also compatible with playing 3D Blu-ray disk playback. There is also an option to connect a 3D compatible HDTV via the HDMI slot so you can enjoy 3D content. You can even scale 2D content into simulated 3D as the blu-ray player adds to the depth and details of the images that you see on the TV screen.
>The way the artists truly intended -Enjoy the subtlest nuances of studio-quality sound in higher-than-CD quality with High-Resolution Audio. Passion for music unites every component from signal to speaker so it feels like the artist is performing right in front of you.
> surround sound – A subwoofer and five speakers are supported by 1,200 W of total RMS power, creating vivid, layered sound that leaves no detail behind.
>Detailed picture quality -Enjoy everything you watch in lifelike detail thanks to 4K video upscaling and 3D Blu-ray Disc playback.
>Wireless streaming -It's simple to stream movies and music wirelessly with NFC, Miracast, Bluetooth and Wi-Fi.
KEY FEATURES
Power Output – 1200W
High-resolution Audio Capability
Cinema Studio 9.1ch
Digital Music Arena Mode
Virtual Football Mode
3-way tall boy speaker
Bluetooth + NFC + USB (multi format playability) +3D Blu-ray playback
NFC One-Touch Mirroring & One Touch Listening
Control your music with SongPal Mobile App
S-Master digital amplifier for pure sound quality
Compact and powerful Magnetic Fluid speakers