The Galaxy Tab S4 is a good example of straightforward industrial design for a tablet. It measures 7.1mm thin and weighs 482 grams (1.06 pounds) so it definitely passes as lightweight. It has a glass back and front, comes in white or black, and is well-balanced, no matter how you pick it up.
Since it's mostly glass, the Tab S4 is a fingerprint magnet of the highest order. Once I wiped it off a few times, I realized Samsung still deserves credit: it's a unique and good-looking tablet without excessive branding.
If you take a look around the Tab S4, you'll notice the gold contacts on the edge of the long side (meant for the keyboard), a volume rocker, power button, microSD card slot, 3.5mm audio jack, and a USB-C fast charging port.
The one major takeaway I have from using the Galaxy Tab S4 hardware is how beautiful the screen is. It's a 10.5-inch, 2560 x 1600 sAMOLED display. (Yes, Samsung rebrands the tech its displays use.) Brightness can be cranked up to the max, and it still produces an image with tons of contrast and saturation without blacks looking washed out. The crisp image the Tab S4 produces means that it's highly suitable for photo retouching, drawing doodles, or watching the new season of Luke Cage.
The Tab S4 definitely has one of the best-looking tablet displays of the year, and it's not just because of Samsung's use of display tech and color balancing. The bezels on the sides have shrunk compared to last year's Galaxy Tab, so it's more visually striking and immersive to look at. However, if you appreciate more color-accurate screens, there's a chance you might not like the Tab S4's oversaturated color profile.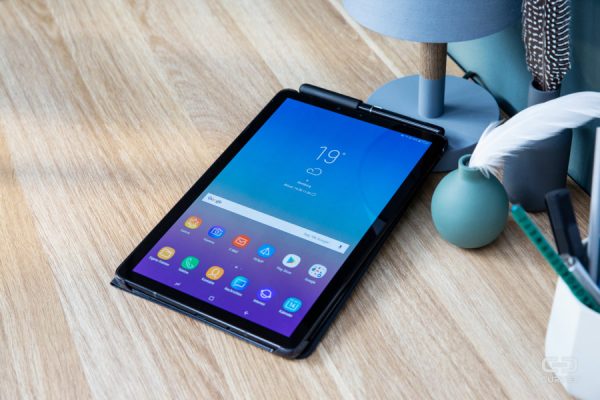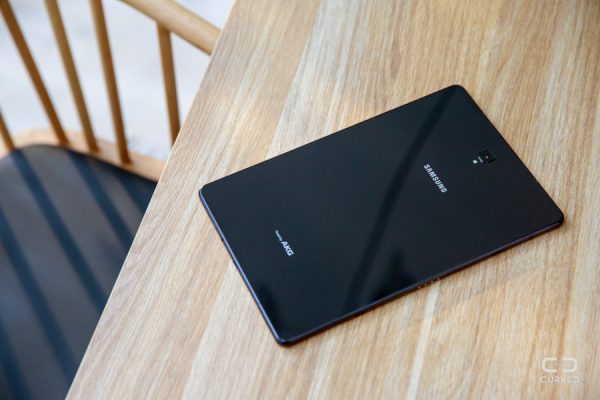 Samsung Galaxy Tab S4 specs
10.5-inch 2560 x 1600 sAMOLED display
Snapdragon 835 octa-core chipset
4GB RAM / 64GB storage / microSD up to 400GB
7,300mAh battery
Android 8.1 with Samsung Dex
Quad speakers "tuned by AKG"
13-megapixel main camera with flash / 8-megapixel front-facing camera