Description
Realme Buds Air Price in Kenya:
The design is open because of course not everyone of us love our ear clamped up with the earbuds tip that stops external noises from entering into the ear which is why we still have the Xiaomi AirDots that can be a replacement just in case you want something that locks air right into your ear.
The design of the RealMe Buds Air is really shiny in it's plastic casing and it's lightweight which will make it stick in your ear for sometimes just the fact that it's open means it might rip off when you sweat or run or move your head too much.
And one way RealMe Buds Air became more interesting is the fact that it comes in three different colors such as White, Black and Yellow and of course Yellow always stands out and it's rare unless you get a Galaxy Buds.
On the case which is a little square comes with a pairing button and an LED light which indicates several conditions of the earbuds within/outside it. The LED light for example has Red and Green lights which it switches depending on the pairing condition of the earbuds and of course low battery turns the color to red while full battery turns it green.
You get a USB-C port below to charge it or you can use the new-age wireless charging (up to 10W) which I really find cool because that feature isn't very common in cheap earbuds most of which still rely on the good old micro-USB .
The RealMe Buds Air also has the IR sensor which stops music whenever you pull out the earbuds from your ear for whatever reason. The design of he casing interior is very conducive for the Earbuds when opened as it stands on it's tails rather than on the sides.
As for the specifications, the RealMe Buds Air comes with features such as Custom R1 chip as well as Bluetooth 5.0, a dedicated gaming mode that help in reducing latency almost by 51%.
It uses touch gesture such as double-tap to play/pause, long press for Google Assistant and long-pressing both earbuds simultaneously for activating the gaming mode.
It also feature two built-in microphones for dual-mic noise cancellation capability and they are synthesized in order to curb off ambient noises in your environment while trying it's possible best to deliver high quality audio in whatever you do with it.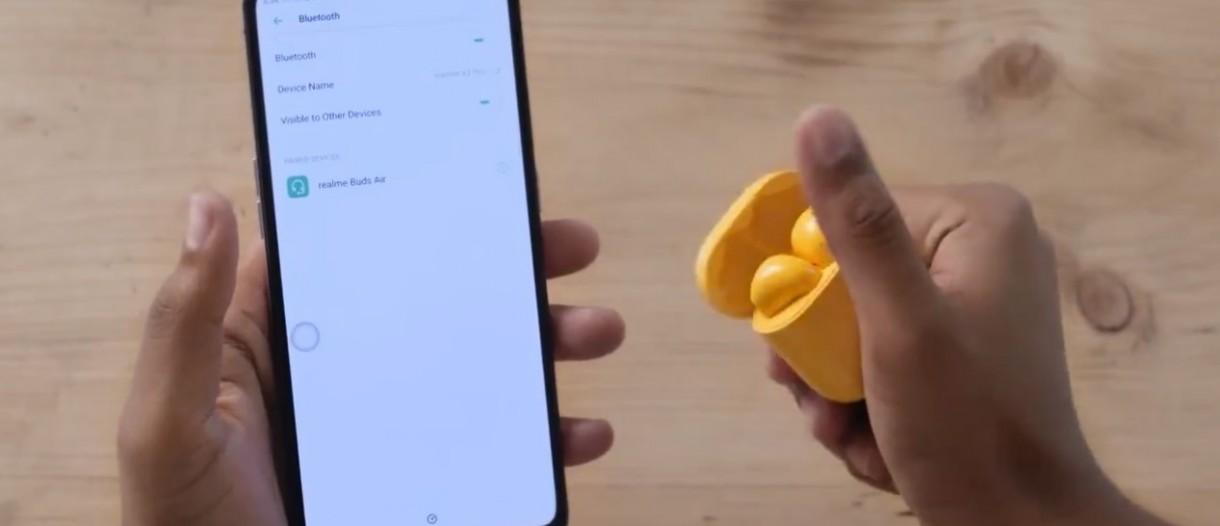 As of now, the starting price of the RealMe Buds Air is just which is relatively cheaper and better. Although we're yet to test the quality of the device in terms of longevity of the battery life as well as the durability but we're unsure if it's IPX certified meaning you shouldn't take it out in the rain or sweat on it for whatever reason. Stay tuned while we bring you the of the RealMe Buds Air in the very nearest future.