Samsung Q60T 5.1ch Cinematic Soundbar with Virtual DTS:X Object Sound price in Kenya
The perfect match for QLED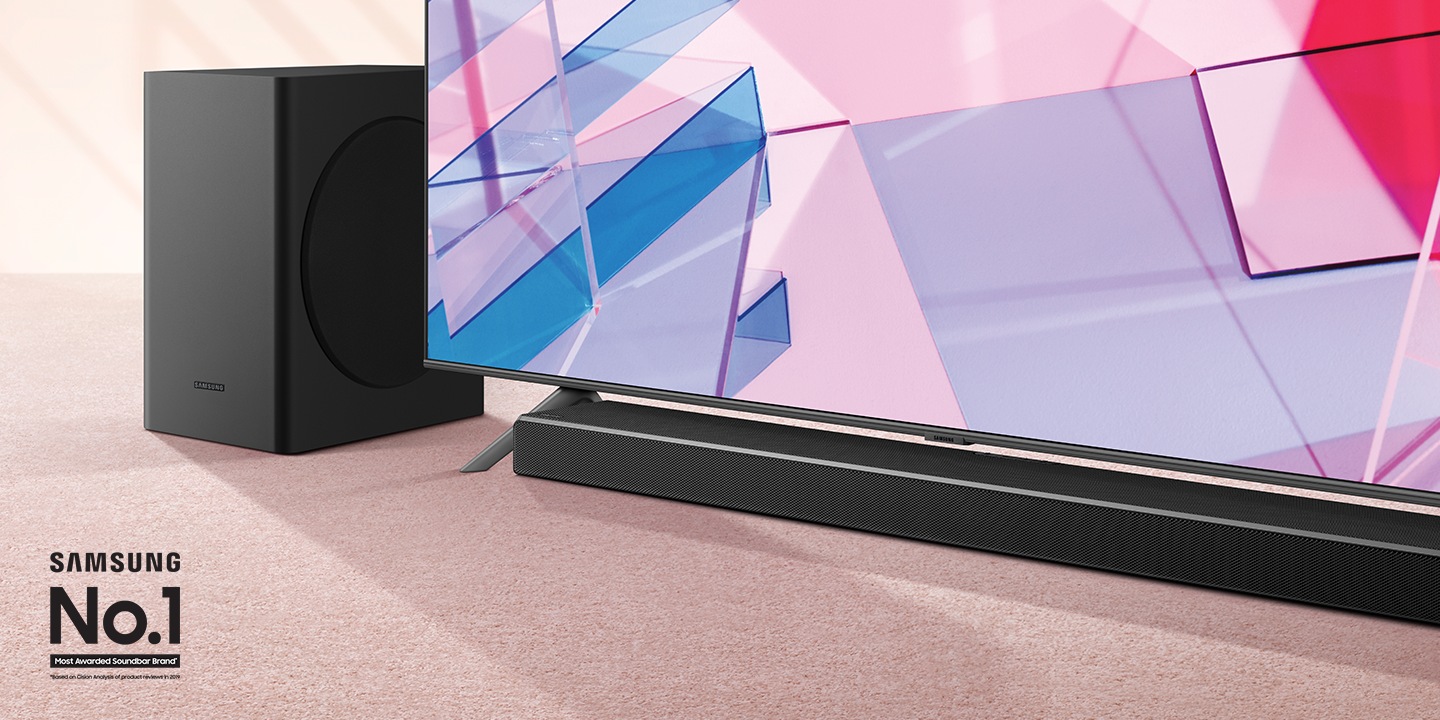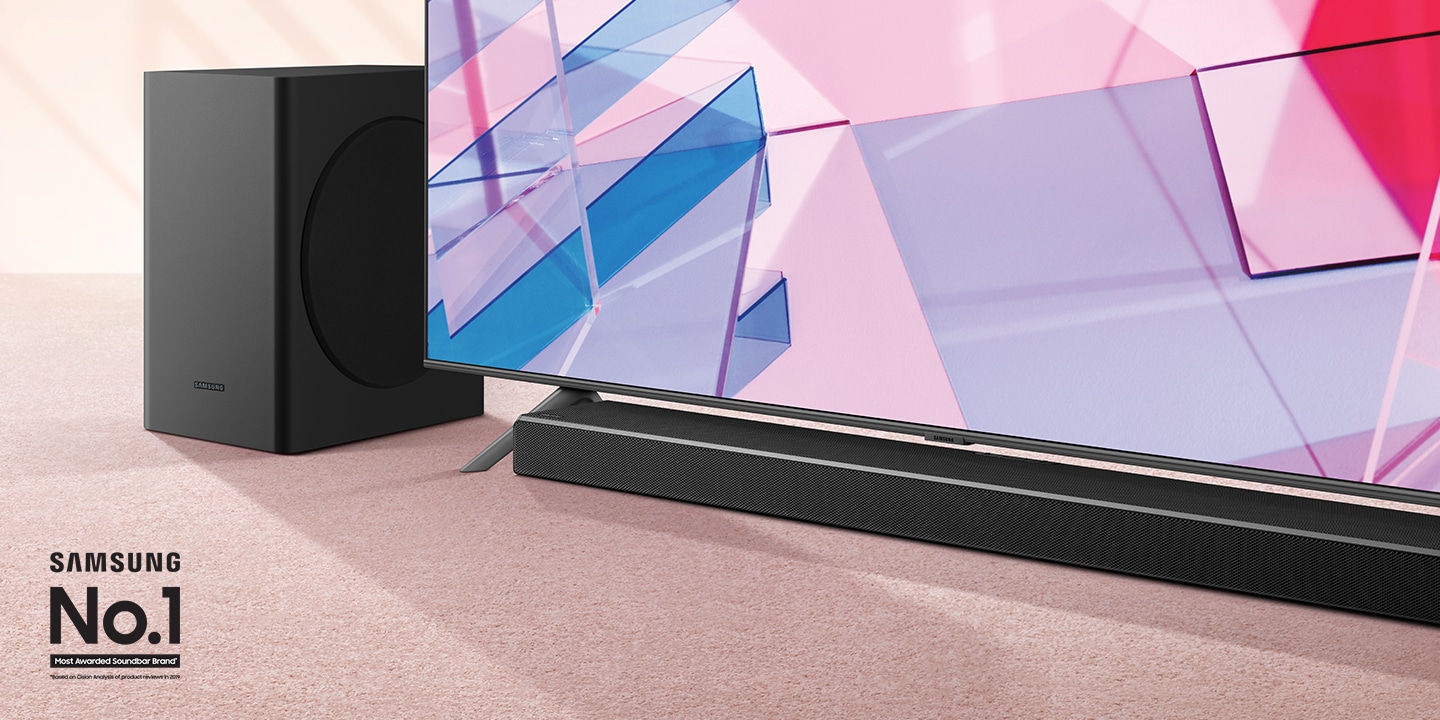 3D cinematic surround sound in any kind of space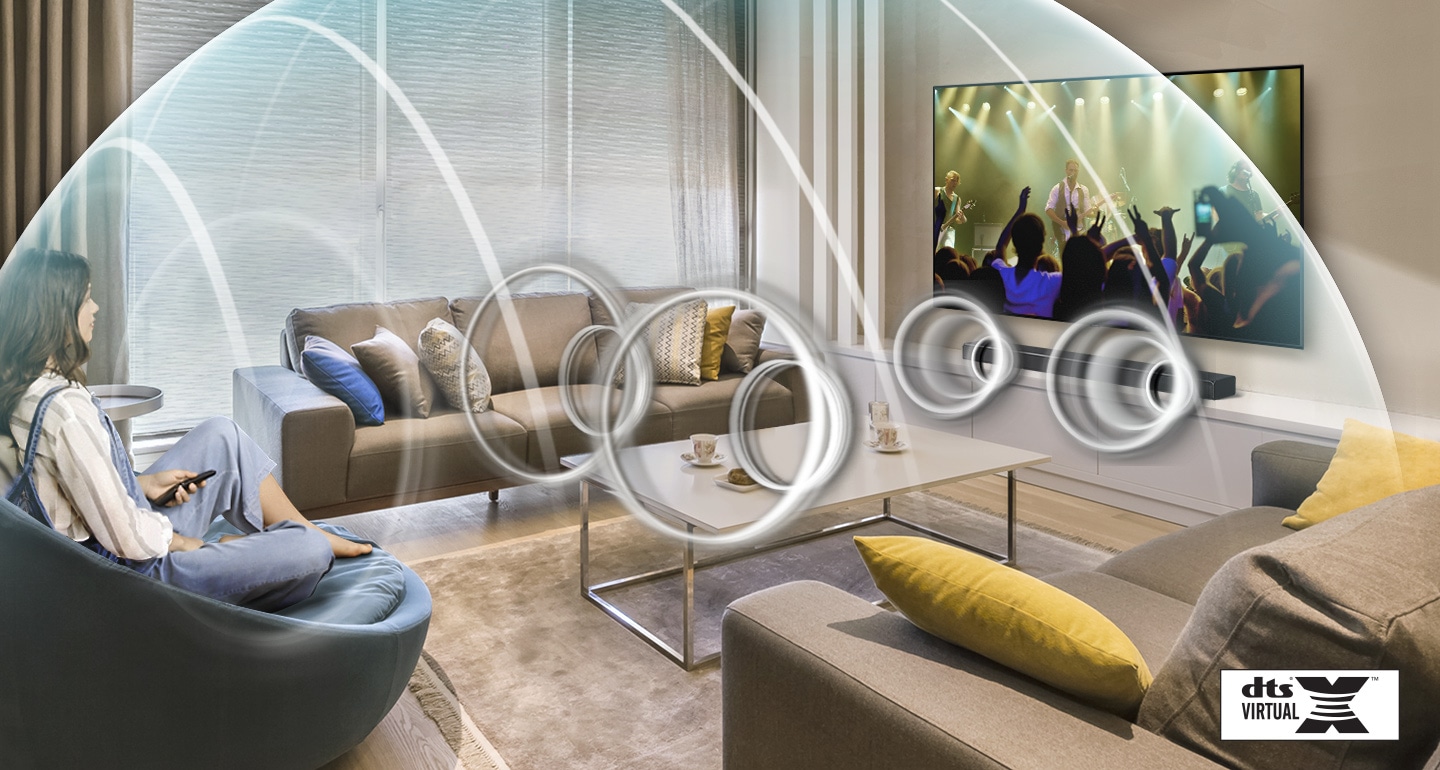 Experience 3D surround sound without the need for a roomful of speakers. The Q60T is a sound solution that is versatile and has the ability to simulate a cinematic experience including overhead sounds while ensuring dialogue remains clear and centred through Virtual DTS:X. Samsung Q60T 5.1ch
Harmonious directional sound from your Soundbar and QLED TV*
Q-Symphony
Feast your eyes on the Samsung Q60T Soundbar and add a QLED TV* to treat your ears to the best surround sound experience with Samsung Q Symphony. A system that has the ability to work in perfect harmony by simultaneously synchronising sound from both devices.

*Q-Symphony created by adding any Q-Series soundbar with Q80T, Q85T, Q90T, Q95T, Q800T, Q900T, Q950T QLED TVs. Excluding 49″ Q80T & Q85T.
Experts in sound innovation
Samsung Audio Lab
Tested and tuned at the California Audio Lab, where our world-class audio engineers apply the advanced acoustic technologies and cutting-edge computer modeling to give you perfectly balanced, room-filling sound.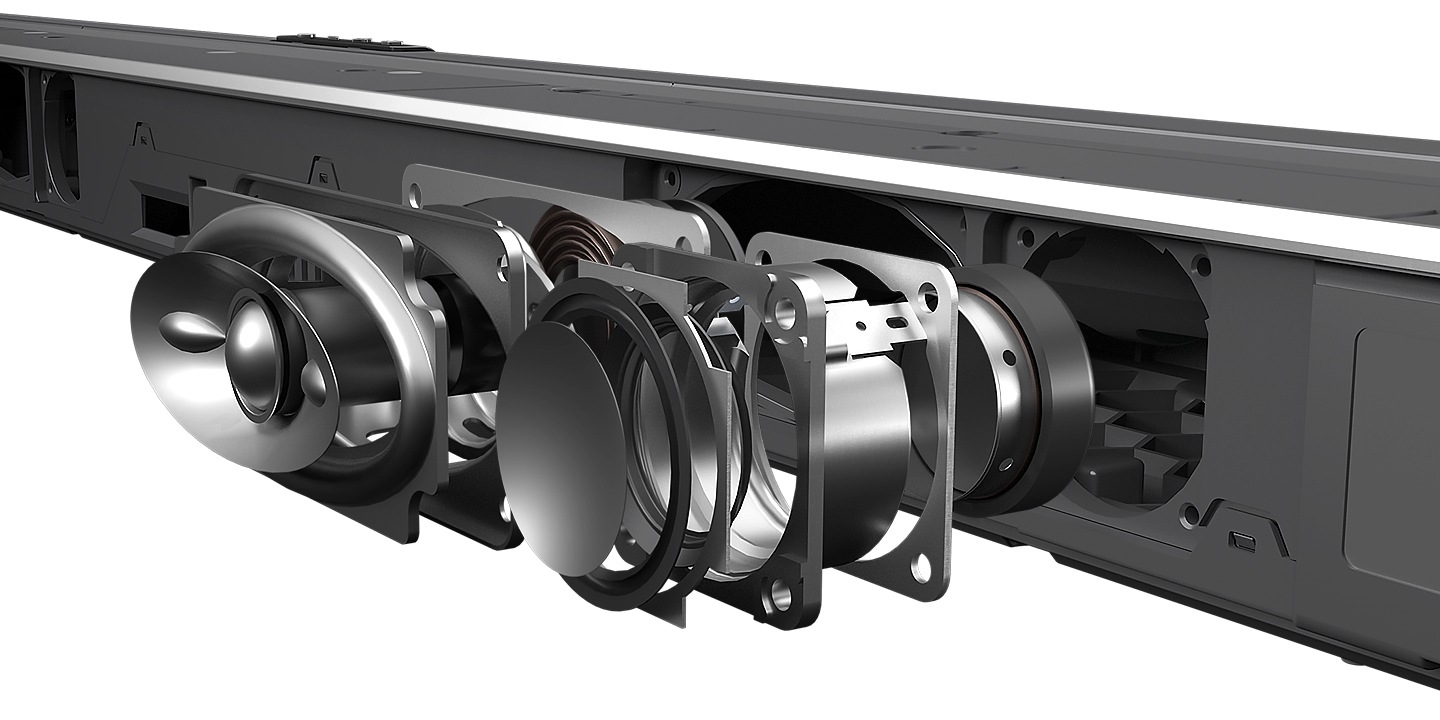 'Our focus starts at the ear of the listener, then expands out to the listening environment – the transducers (woofers and tweeters), amplifiers, and digital signal processors (DSPs)'
Experience impressive panoramic sound
Samsung Acoustic Beam
Be immersed in a panoramic sound experience that's second to none. Discover powerful and pure audio featuring Samsung's unique Acoustic Beam technology which has 56 holes that act as individual speakers.
Dynamic sound dedicated to gaming
Game Mode Pro
Immerse yourself in an audio sphere that makes you feel a part of the game with a dedicated setting that optimises audio specifically for gaming. Feel the roar of a sports car on the open road or ensure you never miss the small details such as another player creeping up from behind. Configured automatically to support you be the best player you can be, so you can claim more glorious victories.
Access the very best surround sound with no degradation.
HDMI eARC
You can now enjoy the original, full-resolution audio signal sent via HDMI ARC (Audio Return Channel) for a true cinematic surround sound experience.
One remote to control them all
One Remote Control
Declutter your coffee table with just one universal remote to control them all. Enjoy a completely connected experience at the press of a button to control multiple connected devices. Samsung's Smart One Remote Control has the ability to control more than just your soundbar and can connect to multiple compatible devices from TV to set-top box.
Picture perfect with stunning sound to match
Seamless HDR 10+ experience
Picture perfect, with seamless  4K HDR 10+ pass-through to your QLED TV, just how the director intended. Our Q60T Soundbar will be sure to get your video content on your TV safe and sound, with no damage, processing or loss on the way.
Banish the wires and reveal more audio detail
Wireless surround sound ready
Our wireless surround sound package fits around your required space without the need for wires. Enjoy more flexibility and no messy cables.