Description
Sony HOME THEATRE SYSTEM price in Kenya
Do you enjoy watching cricket in the stadium and movies in theatres because of the sound excellence they provide? Now, experience impeccable sound system at the comfort of your home with the Sony BDV-E4100. You can enjoy and play audio and video through USB, Bluetooth or a smartphone which has NFC. This 5.1 inch Home Theatre System with Blu-ray Disc is brought to you by one of the top electronics brand Sony Entertainment Network.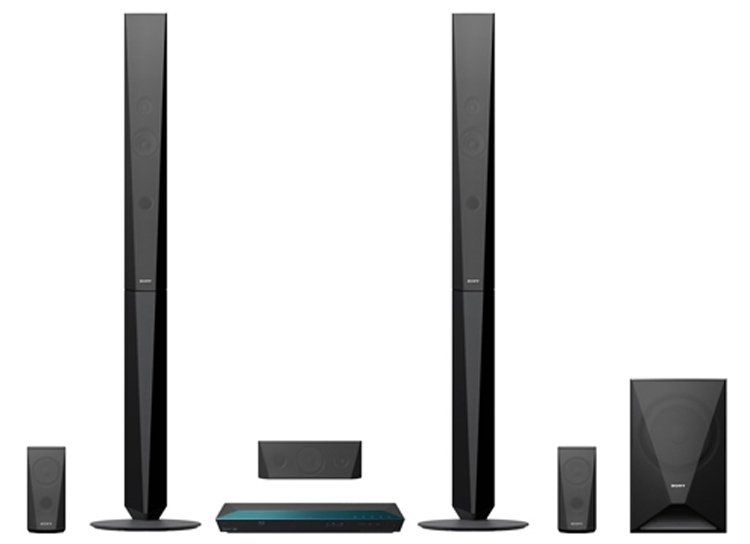 Touch and Connect
Good news for tech savvy people. Use your smartphone, iPhone, iPad, or iPod to play audio/videos. You may also use the NFC or Bluetooth system of your cell phone to hear the music of your choice. You just need to connect your handset with the Sony BDV-E4100 and play with your phone. You may switch on the Bluetooth of your cell phone to run the audio-video remotely from your phone. It is that easy to handled
HDMI Presentation
Upgrade your video quality from a simple DVD print to 1080p and enjoy a life-like audio and video performance. This video quality will take your home entertainment to a greater level. Kids and adults both will enjoy the unmatched quality of the sound effects and visual representation.
Incredible Output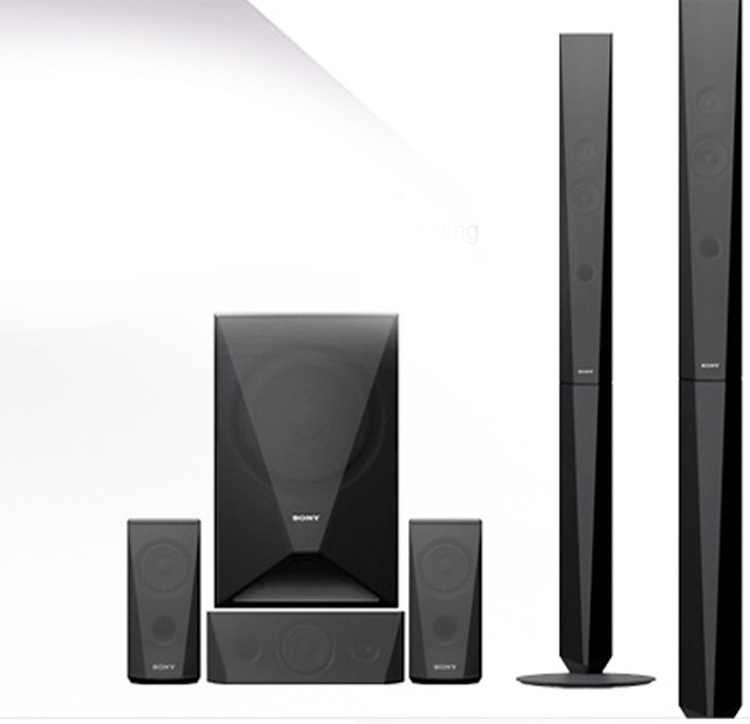 The 5.1 channel Sony BDV-E4100 provides a 1000 Watt of total power (RMS). This output is produced with the help of 4 satellite speakers to project ultra-clear sound quality. Along with this 1 sub-woofer is planted which has a total power output of 250 Watt.
Black Angular Design
Sony BDV-E4100 Home Cinema System comes in a sharp cut-glass edge look in a striking black colour to make your home look amazing. Being a universal colour, black will compliment your living area and will enhance the beauty of your home.
Tune-in
Interesting benefit of BDV-E4100 is the availability of FM tuner. Now, listen to your favourite band, little chit-chats or random music on the FM while you are busy with some work and cannot change the playback system again and again.