DJI RS 3 Pro Gimbal Stabilizer
DJI RS 3 Pro Gimbal Stabilizer tiny and tough enough to support and stabilize midsize cameras. Such as the Sony FX6 or Canon C70 with a 24
–
70mm zoom lens attached.
With a larger full-color OLED display, a new fine-tuning knob, and greater stability, the RS 3 can become an essential part of your professional camera kit.
With dual-layered quick release plates, mounting a camera onto RS 3 is fast and convenient. There is no need to rebalance the gimbal
after swapping out a new battery or memory card.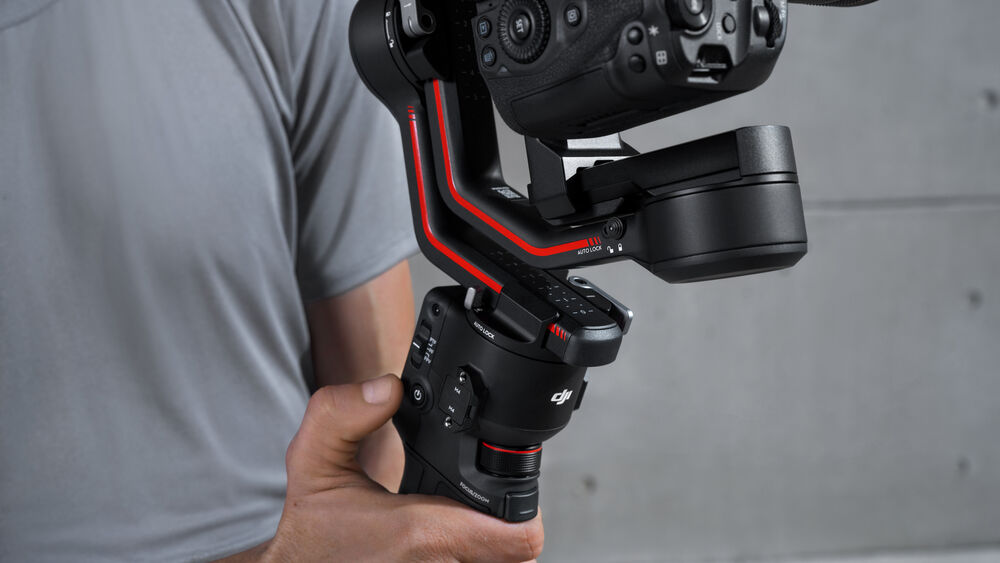 When the gimbal is powered off, you can press and hold the power button, and the three axes unlock while the gimbal expands automatically, allowing you to start working in just two seconds. Press the power button once, and the axes automatically lock and enter sleep mode, making a move or storage significantly more efficient.
By implementing Dual-Mode Bluetooth, the RS 3 supports wireless shutter control, saving time and effort with every use. After the initial Bluetooth pairing, you can control video and photo shooting by simply pressing the record button on the stabilizer. Previously paired cameras can automatically reconnect after the first use, eliminating the need for a camera control cable.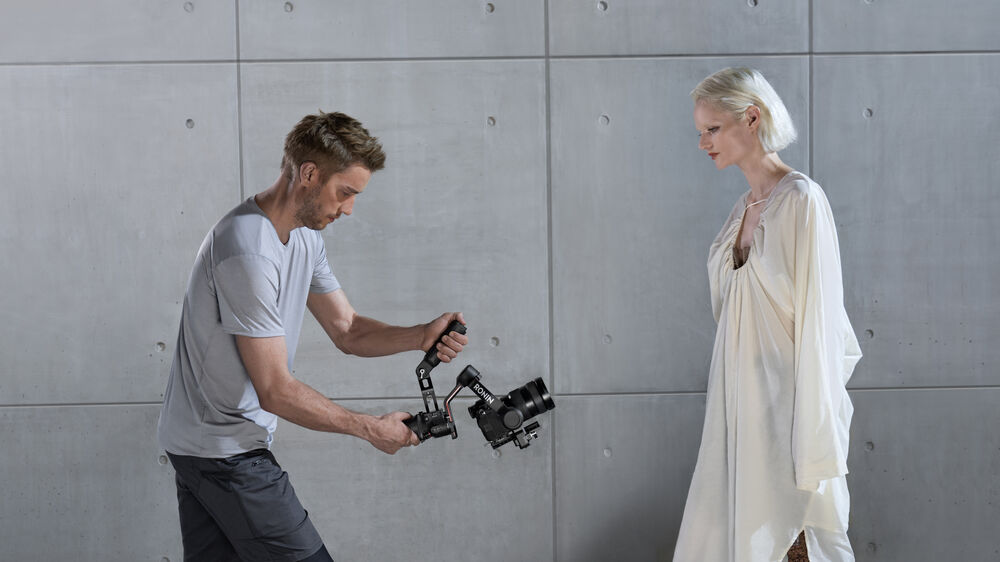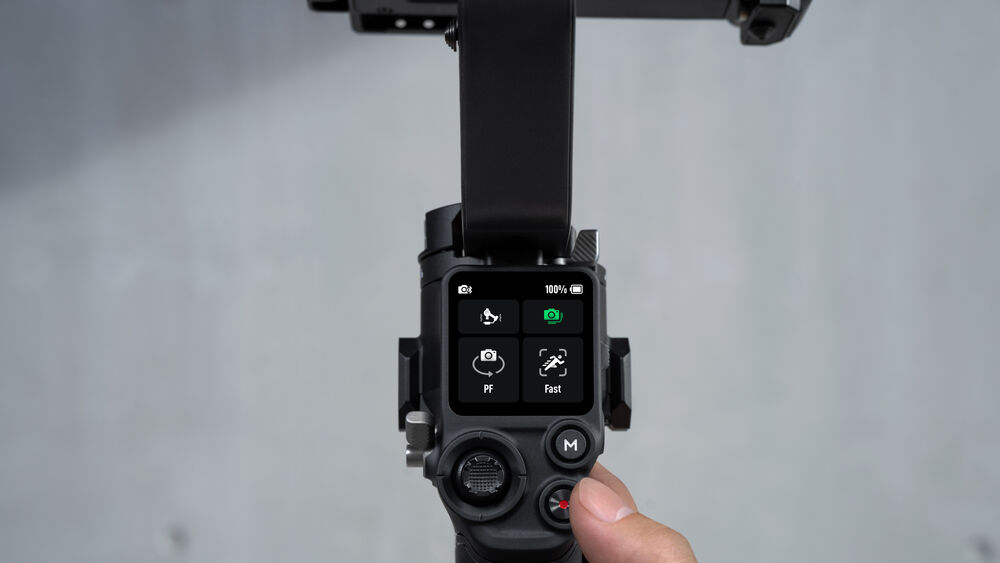 It also supports most Ronin app settings, providing intuitive and precise control together with the redesigned user interface.
The new battery grip provides an extended runtime of up to 12 hours, enough for continuous shooting all day.