GO INTO THE WILD WITH A SATELLITE CONNECTION
GARMIN Montana® 700i To keep adventurers in touch and on track, the Montana 700i handheld combines the flexibility of on- or off-road navigation with global messaging and interactive SOS via inReach satellite technology

Big news. A full QWERTY keyboard lets you easily type messages.
Wander wider and still stay in touch — with inReach for messaging and 24/7 SOS.
Routable topographic maps? Check. Now you're free to take it off-road or on.
Built like a tank. Meets MIL-STD 810 for thermal, shock, water and vibration.
Get the clear perspective of BirdsEye Satellite Imagery right to your device.
Power your adventures with 18+ hours of lithium-ion battery life in GPS mode.
Link up from way out — with inReach technology.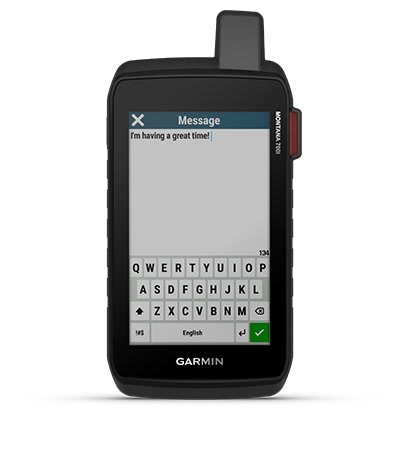 TWO-WAY MESSAGING
Exchange text messages with loved ones, post to social media, or communicate via inReach device to inReach device in the field (active satellite subscription required).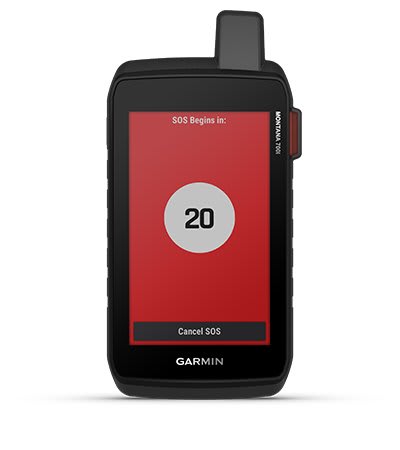 INTERACTIVE SOS
In case of emergency, trigger an interactive SOS message to Garmin ResponseSM, a 24/7 staffed professional emergency response coordination center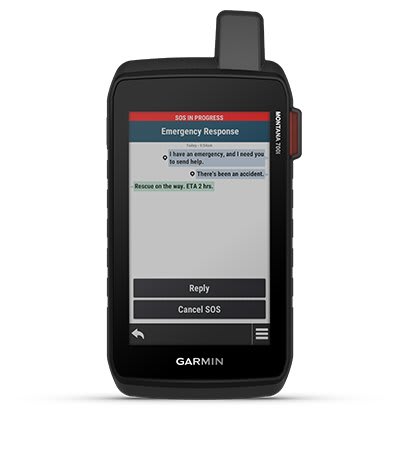 GLOBAL CONNECTIVITY
GARMIN Montana® 700i Instead of relying on cellphone coverage, now your messages, SOS and tracking are transferred via the 100% global Iridium® satellite network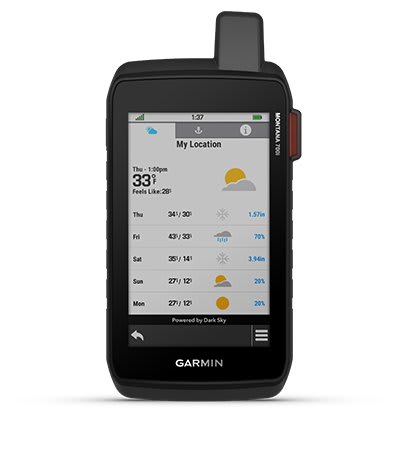 INREACH WEATHER
Available inReach weather forecast service provides detailed updates directly to your Montana handheld or paired devices, so you'll know what to expect en route….
MULTI-GNSS SUPPORT
Access to both GPS and Galileo satellite networks enables Montana 700i to track in more challenging environments than GPS alone.
TRACKING
Using your web-based MapShare™ trip-sharing page, followers can see your progress, ping your device to see your GPS location and exchange messages during your trip.
EXPEDITION MODE
Trek far and wide off-grid. Use Expedition mode, an ultralow-power GPS reference, to keep Montana tracking for a week or more between recharges.
EXTENDED BATTERY LIFE
An internal, rechargeable lithium-ion battery pack provides more than 18 hours of battery life in GPS mode.
VEHICLE MOUNTS
A variety of Montana handheld-compatible mounts (sold separately) lets you adapt your navigator for use on ATVs, boats, cars, motorcycles, RVs or other vehicles.
Montana 700i
Lithium-ion battery pack
USB cable
Documentation