HP 250 G8 Corei5 And Light
HP 250 G8 Corei5 keeps up with mobile workstyles with a thin and light design. The beautiful display with its narrow border design and big screen-to-body-ratio provides ample space for work or streaming content.
HP 250 G8 Core i5 Built For Work And Ready For Fun
Confidently complete projects with the latest technology including a powerful Intel processor, memory, and storage.
HP 250 G8 Core i5 Well-Connected
This laptop is ready to connect to all your peripherals and is designed to fit the needs of business with a USB Type-C data port, an RJ-45 port and an HDMI port.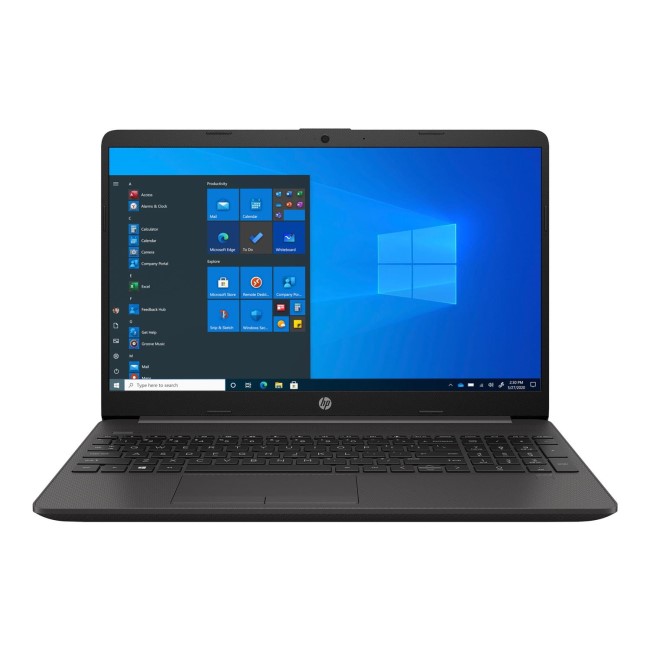 The powerful processor in HP 250 G8 makes every application light in front of this machine. It ensures that it delivers the power needed to process data at enormous speeds.
It features a 15.6" diagonal HD  display with anti-glare and WLED-backlit. The 220 nits of brightness delivers great pictures and at the same time taking care of your eyes.
HP 250 G8 i5 8GB 1TB is equipped with a 5400 rpm 1 TB Hard Disk. This gives you enough storage space to keep your Videos, Photos, Music and all sorts of applications without the need of adding external storage.
It boasts with 8GB of RAM wich ensures processes on the computer runs smoothly without hanging.
With an average battery life of 7 hours, HP 250 G8 i5 keeps you on the go by going longer between charges.