JBL PartyBox 300 Portable Bluetooth party speaker with light effects price in Kenya
Be Loud, Be Proud, Be Ready To Party!
The JBL PartyBox 300 is a powerful party speaker with JBL sound quality and vivid light effects. Thanks to its rechargeable battery and 12V DC input you can bring the party everywhere. Just plug in your Mic or Guitar and take the stage or stream your playlist via Bluetooth or from a USB stick. Connect two PartyBox speakers wirelessly with the TWS feature or wired from one RCA output to another RCA input. Let's get the party started!
JBL Signature Sound
Enjoy an immersive audio experience at home or at a party that only JBL sound can provide.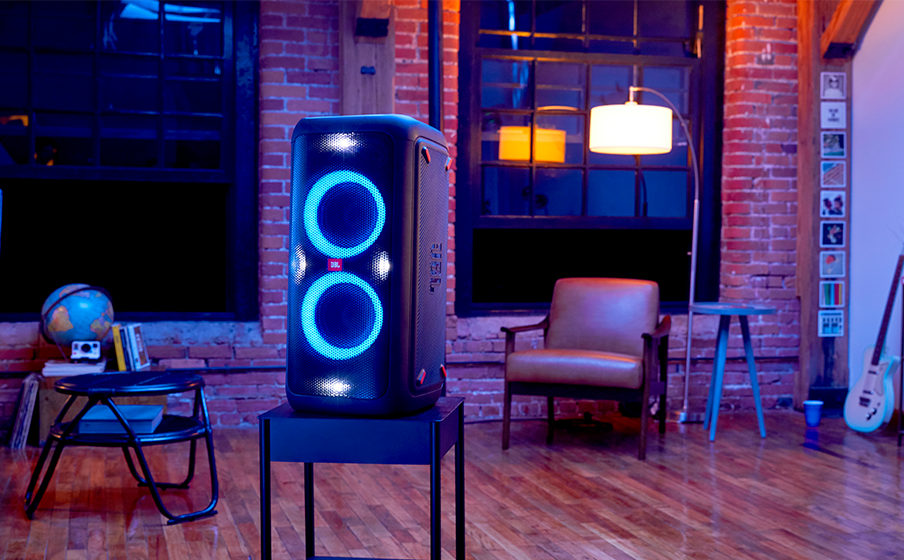 Light shows
There's a light mode for every mood: Meter, Pulse and Party mode.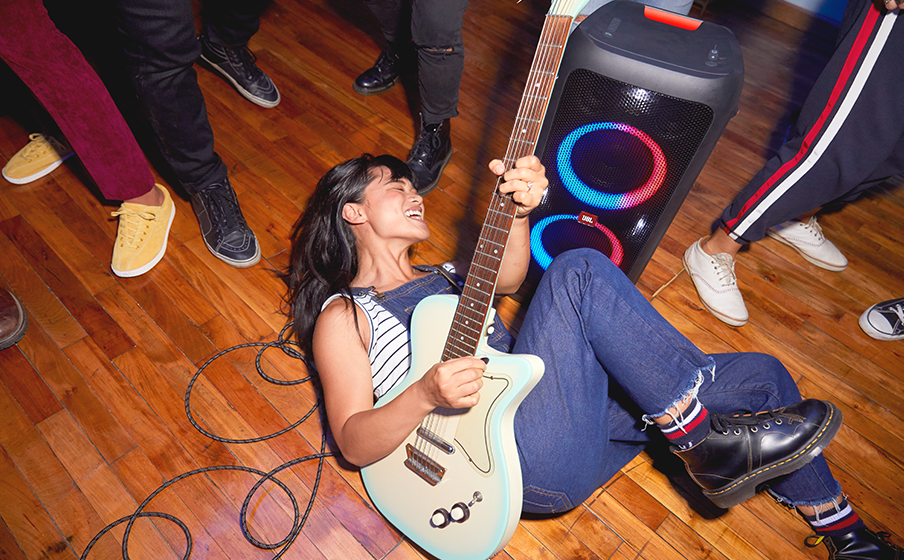 Portable with rechargeable battery
Plug in to the 12V DC output of your car or use the built-in 10,000mAh battery for up to 18 hours of playtime.

Mic and guitar inputs
Plug in your mic or guitar and take the stage.

Wireless Bluetooth Streaming
Wirelessly stream high-quality sound from your smartphone or tablet.
Frequently Bought Together
Specs & Downloads
General Specifications
Maximum music playing time (hrs)
18
Audio Specifications
Frequency Response
45Hz-20kHz
Dimensions
Dimensions (cm)
31 x 32 x 69
Dimensions (in)
12.2 x 12.5 x 27.1
Control and Connection Specifications
Wireless Connectivity
Bluetooth Technology
TWS (True Wireless Stereo) connecting up to 2 party speakers using Bluetooth technology
Yes
Battery
Battery capacity (mAh)
10400mAh
Features
3.5 mm audio cable Input
Yes
Notification
Note
The product is in compliance with the European Union energy legislation. 1) Bluetooth connection mode – The product is intended to be used for streaming music via Bluetooth connection. A consumer can stream Bluetooth audio to the speaker. When the product is connected through Bluetooth, the Bluetooth connection must remain active at all times to ensure proper operation. The product will enter into sleep mode (networked standby), after 20 minutes without operation, the power consumption @ sleep is less than 2.0 Watts, after which it can be re-activated via Bluetooth connection. 2) Bluetooth disconnection mode – The product will enter into standby mode, after 20 minutes without operation, the power consumption @ standby is less than 0.5 Watts.