Nillkin CamShield Pro Magnetic cover case for Apple iPhone 13 SERIES  
Nillkin CamShield Pro Case combines with classic, fashion and protective elements. The function of magnetic suction is specially designed for iPhone 12 series, which makes your mobile phone attach to MagSafe wireless charger or leather card holder. Slide cover protects phone camera from scratch, and protects your privacy. Made of environmentally friendly PC and TPU material, which is tough and wear-resistant. Processed by advanced technology. Good touch feeling. Anti fingerprint and oil stain. One-piece molding, completely fits your device. Provides reliable protection. Impact resistant airbags on four corners. All around coverage.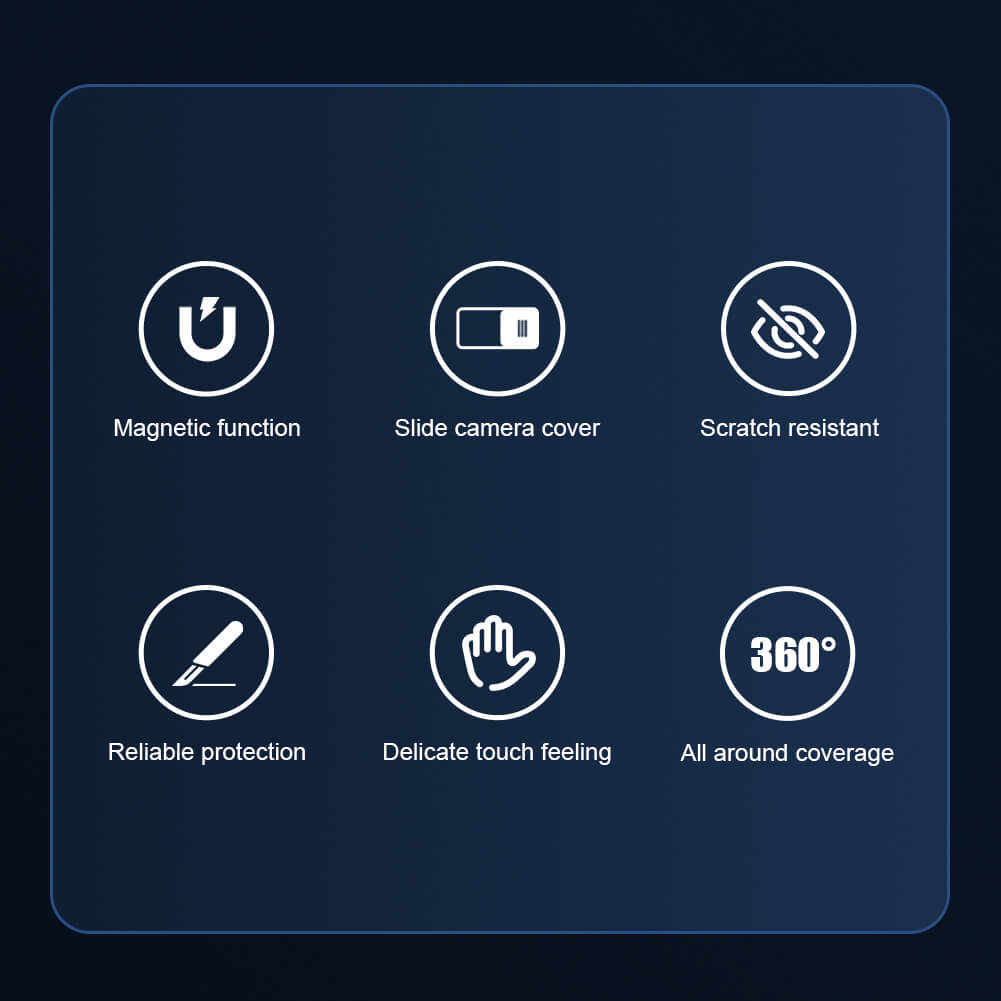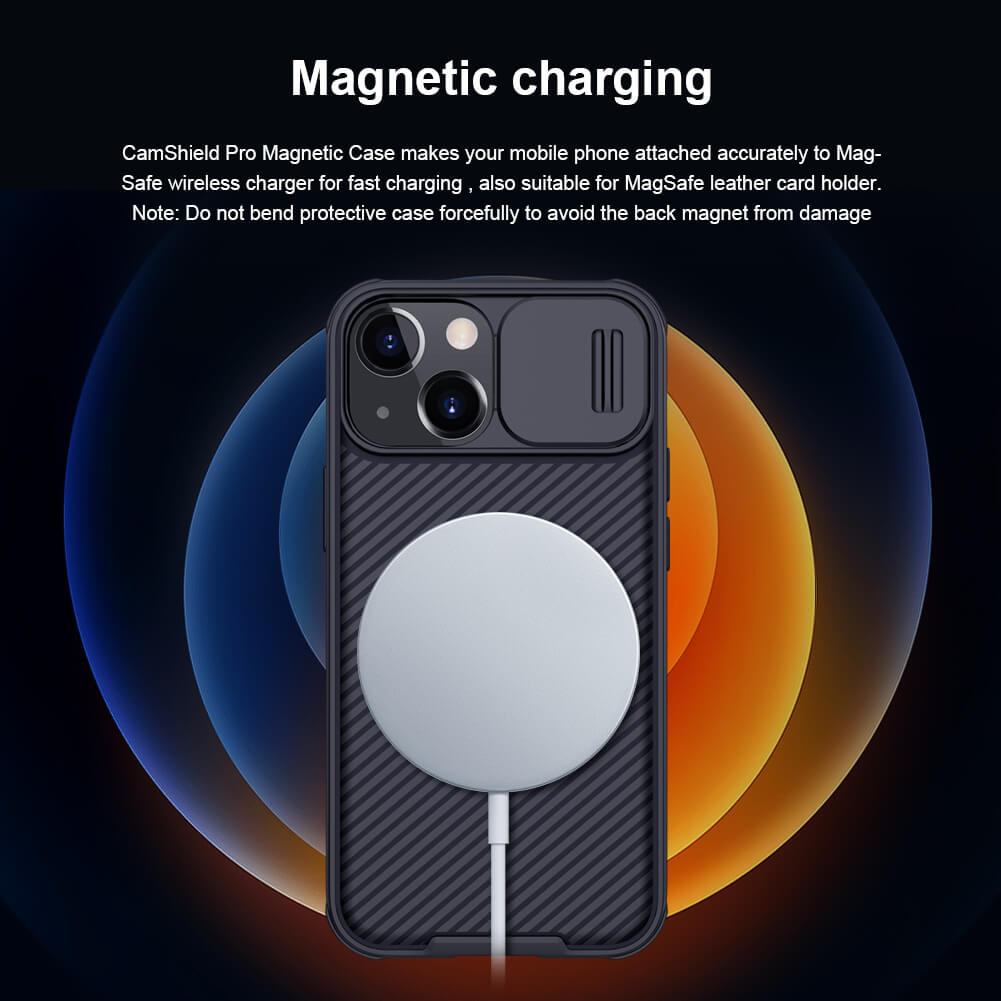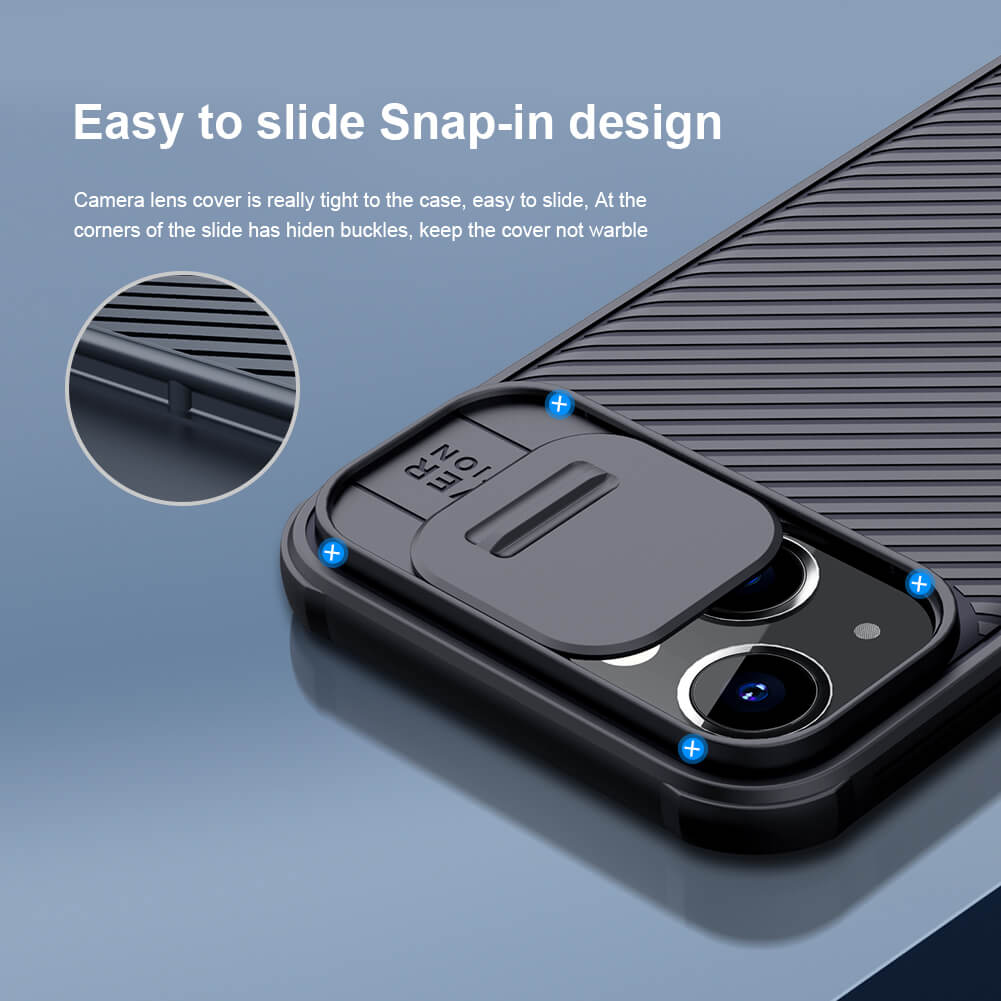 Highlights
Sliding Cover for Camera Protection
Protect your phone's camera wit the 0.2mm lifted bezel cover, which you can slide back when you need to take a picture. The slide cover also protects your privacy.
 
Advanced Technology
Made with advanced technology, Nillkin Camshield feels great to touch and is resistant to fingerprints and oil stains.
 
Accurate Cutouts
All cutouts fit perfectly around ports and cameras for the best fit and functionality.
 
Non-Slip Design
Both sides of the case have bars designed to prevent slipping.
 
All-Round protection
Camshield completely covers your phone, providing total protection from scratches.
 
Quality Materials
Camshield is made from high-quality PC plastic materials.
Nillkin CamShield Pro Case Best Price at THE TOMORROW TECHNOLOGY