Redmi Watch 3 Active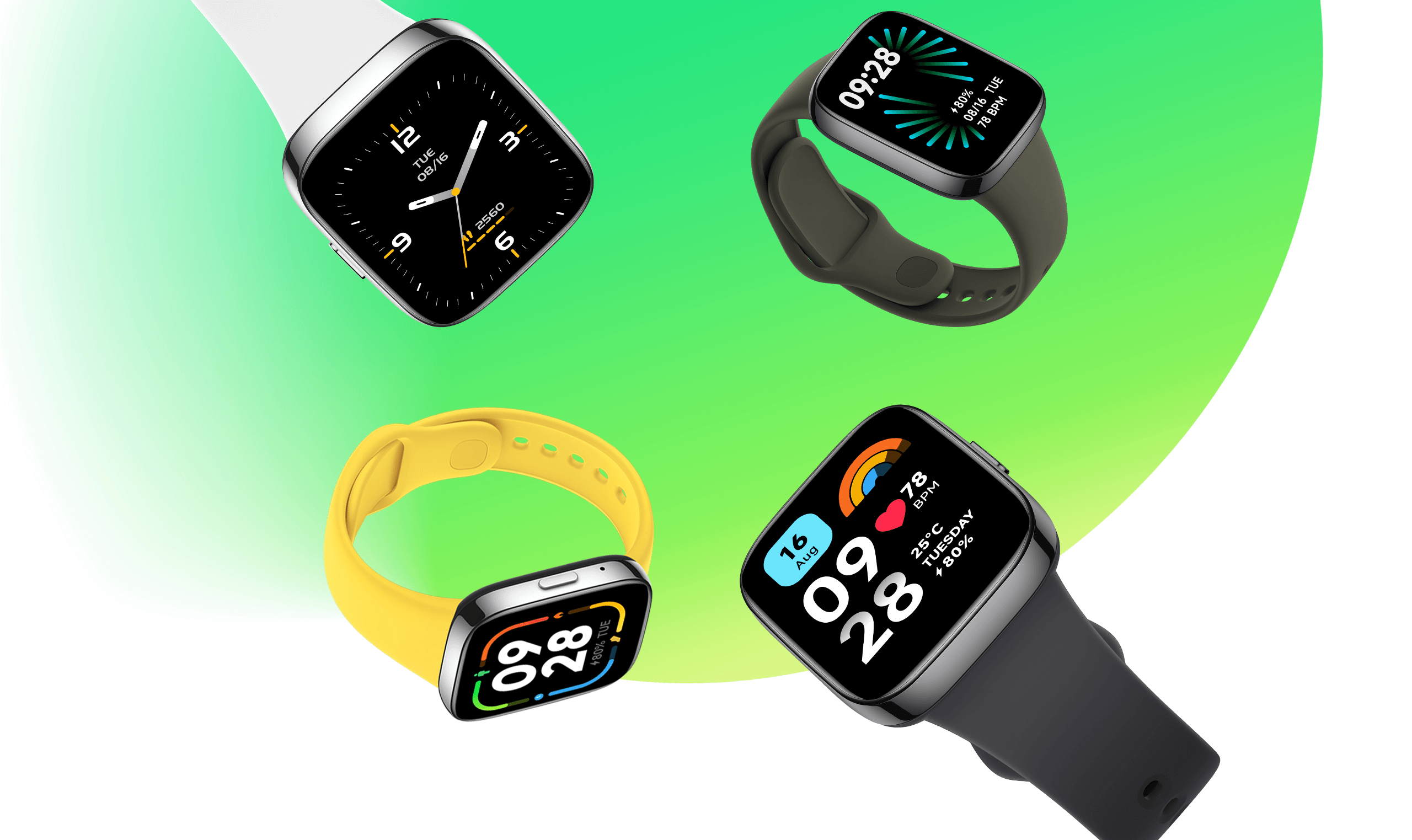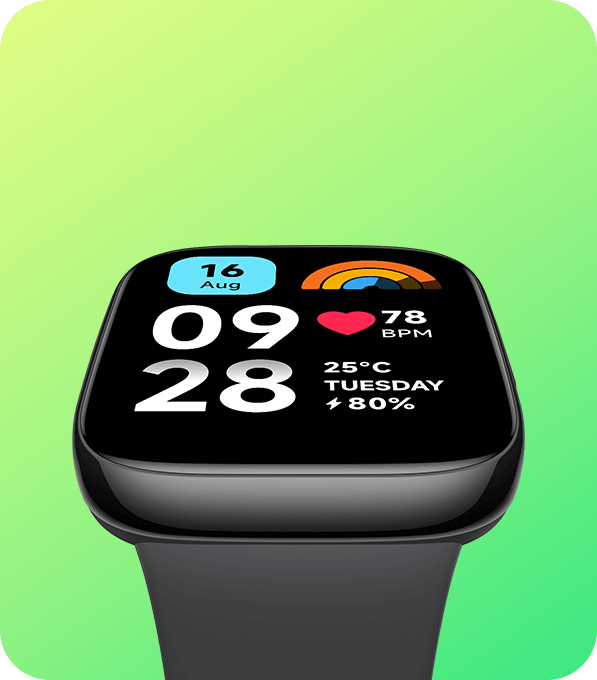 Ultra large 1.83″ LCD display


*The current album watch face is only available for Android clients.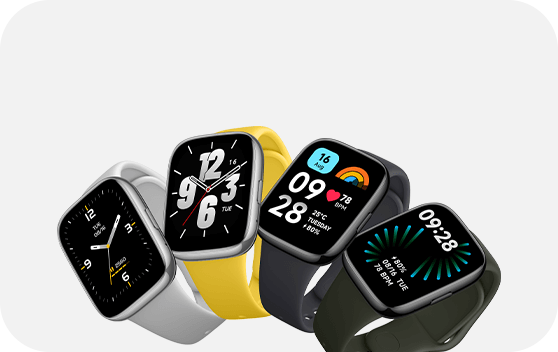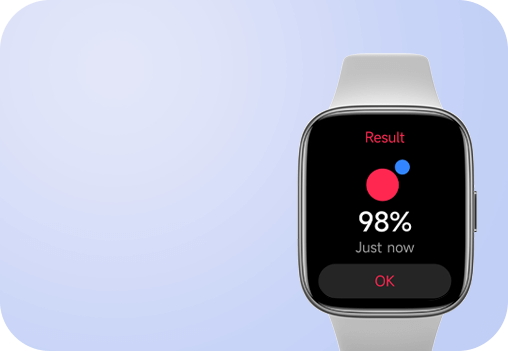 Comprehensive health monitoring features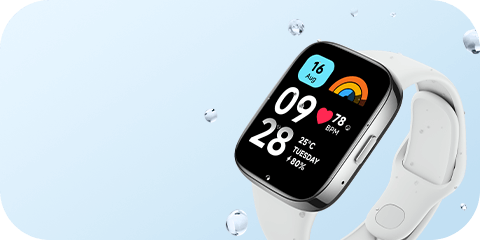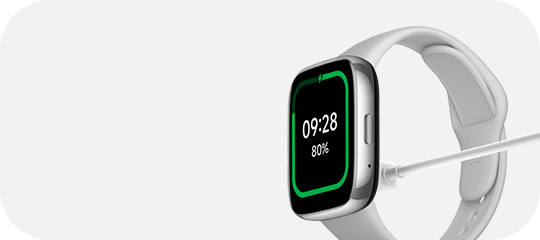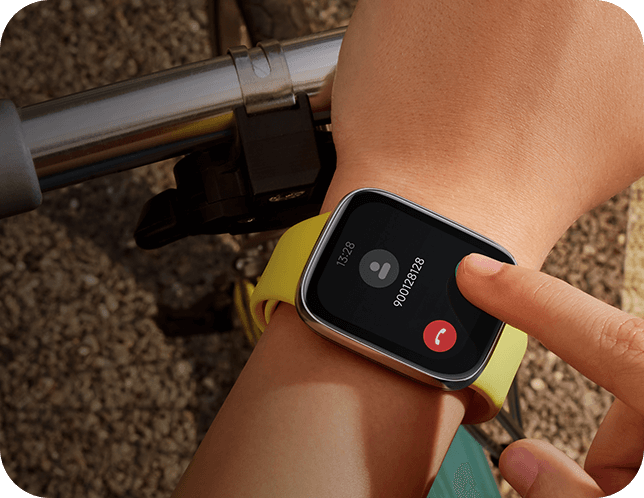 Supports Bluetooth®️ phone call*
*The voice calls from third-party app are currently not supported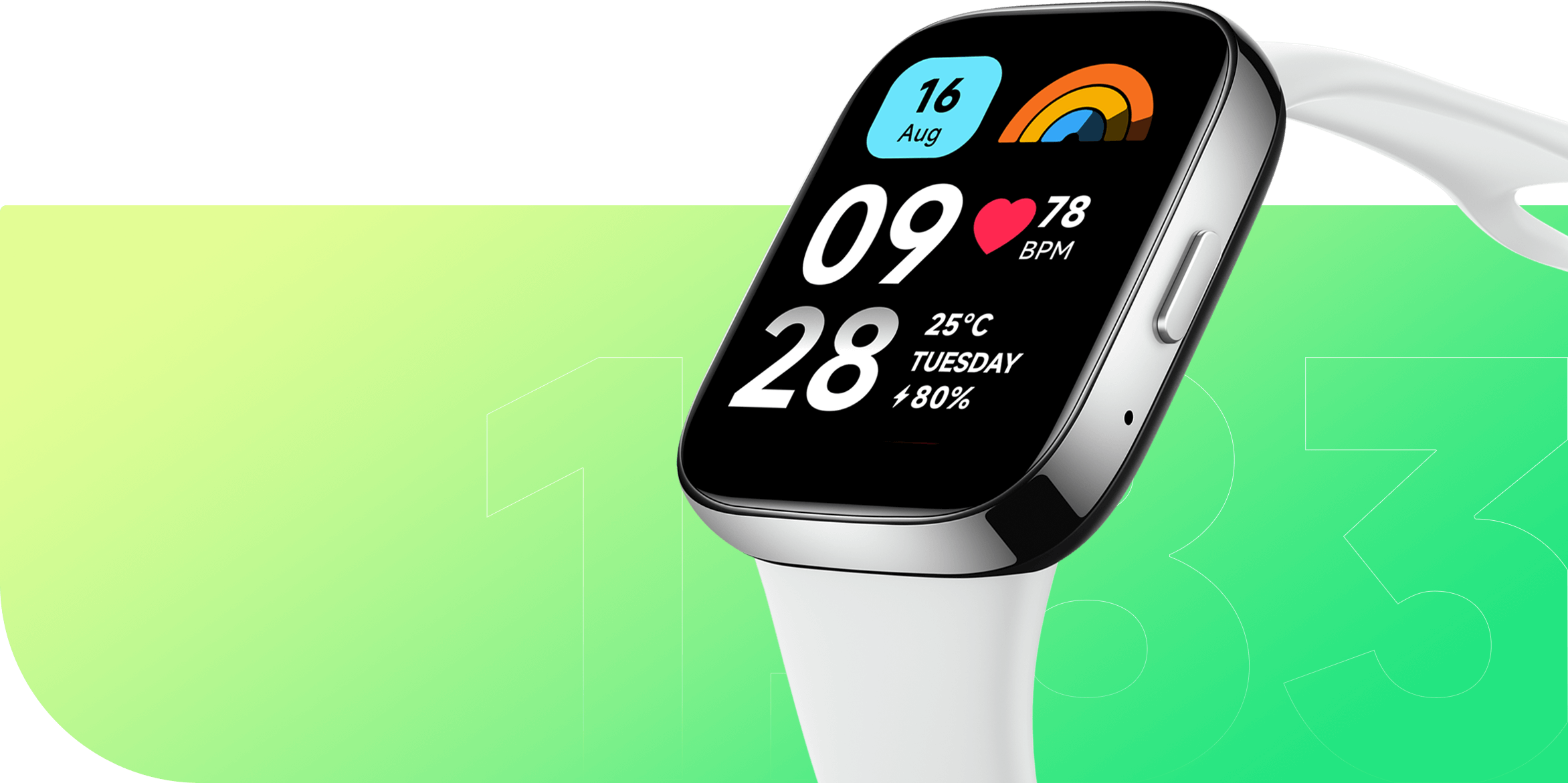 Ultra-large 1.83″ display
The brand-new ultra-large and iridescent 1.83″ display features rich colours, clear display and stunning vision, allowing you to view everything at a glance from the message notification to workout data. The 2.5D curved high-strength glass allows for a more elegant appearance and better wear resistance.
More than 200 watch faces allow you to change themes at your will. It is easy to show your unique personality at the raise of your hand.
*The current album watch face is only available for Android clients.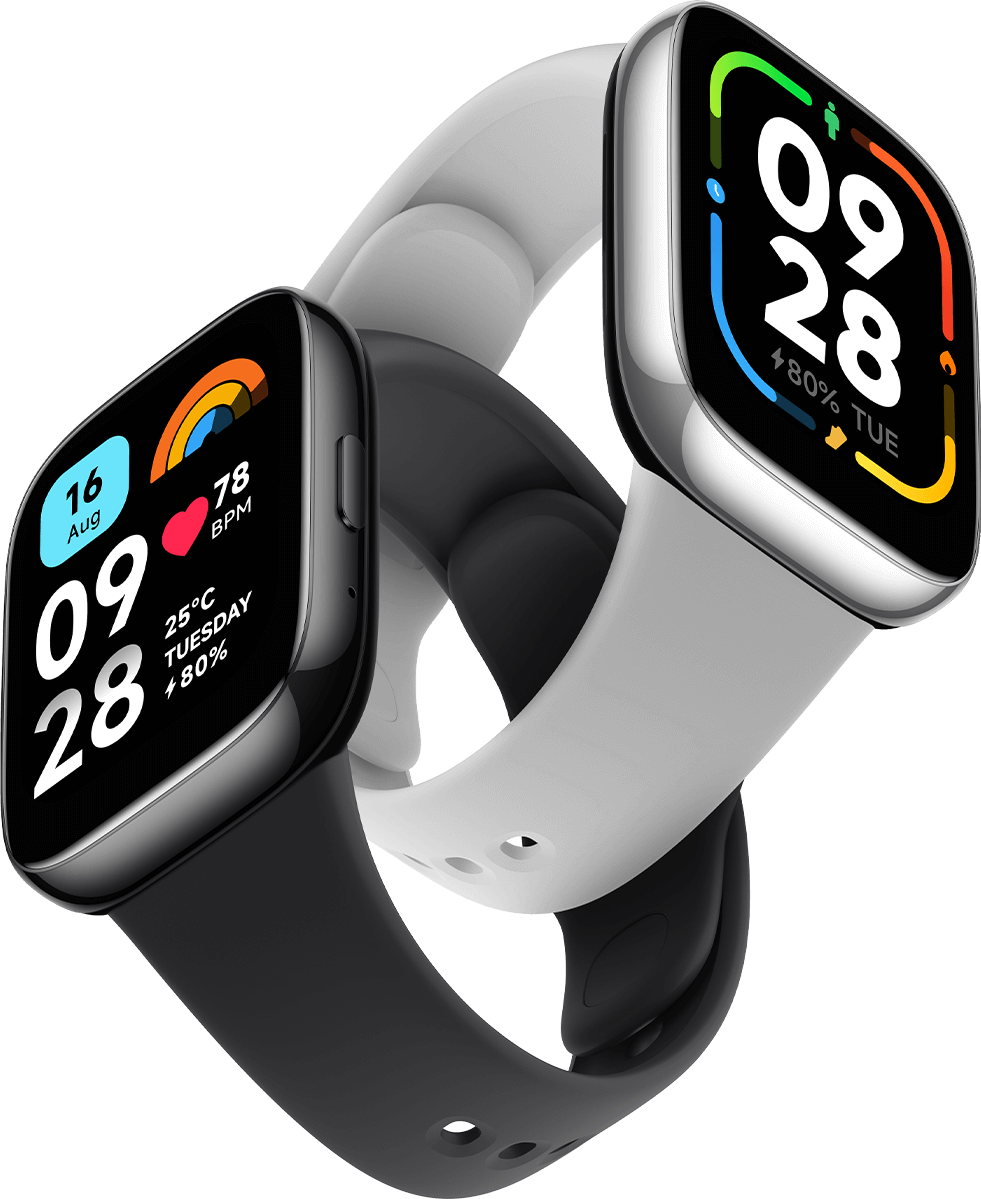 Classic rectangle shaped case
Metallic finish middle frame
The classic and simple rectangle watch case features an NCVM-processed body, with a metallic finish that enhances its exquisite appearance. Its dual-colour (tarnish and silver) look also shows your good taste.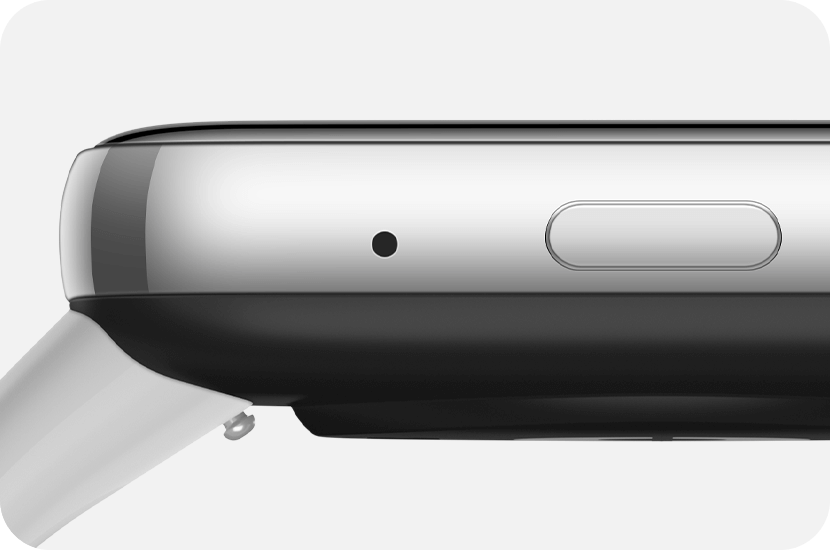 Colourful straps for easy matching
The four strap colours, paired with a dual-colour body, bring a different visual experience and help you define stylish colours freely.
* Green and yellow straps are retail accessories and must be purchased separately.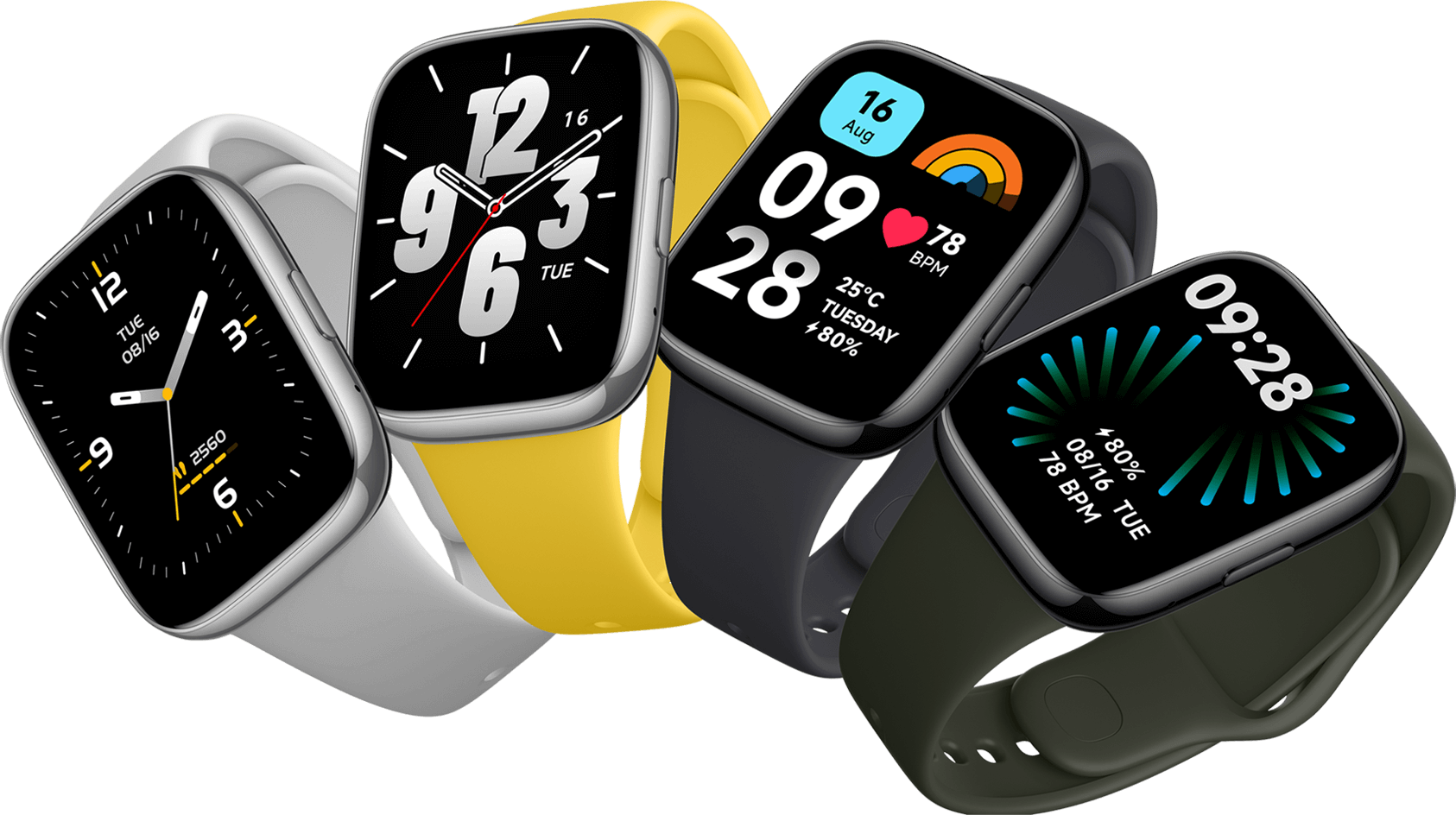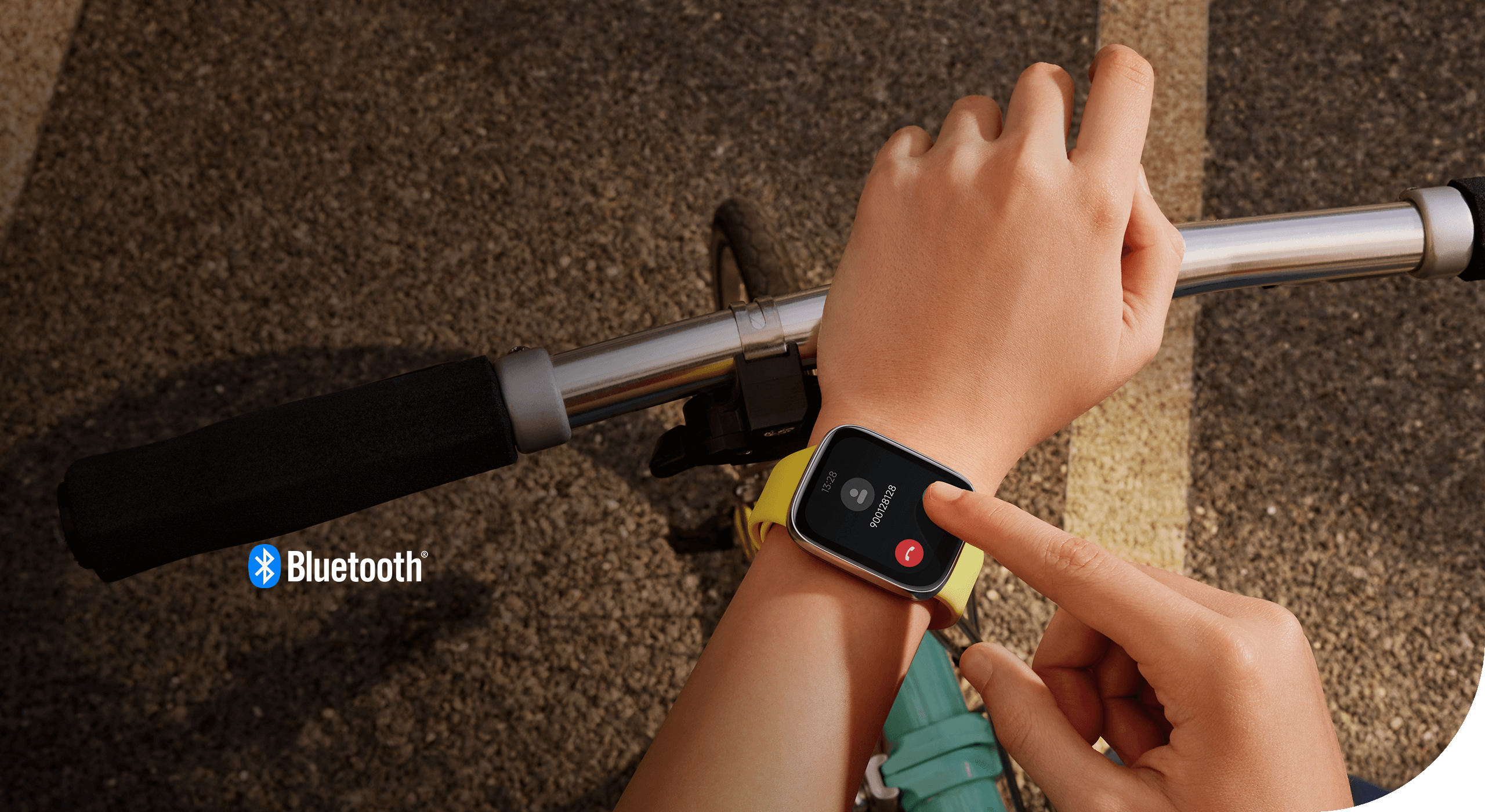 Connect your watch to your smartphone via Bluetooth. Phone calls can be answered on the watch with only a tap. Whether you are working or doing exercise, you can raise your hand to answer phone calls in a cooler and more convenient way.
*The voice calls from third-party app are currently not supported
More professional and free to practise
Redmi Watch 3 Active offers you more than 100 sport modes, including 10 professional sports modes*. The built-in sensors and professional sports algorithms can monitor and analyse your body when you do your favourite sports, showing your efforts at a glance.
*10 professional sport modes:outdoor running, treadmill, outdoor cycling, walking, trekking, trail run, hiking, elliptical, rower, jump rope.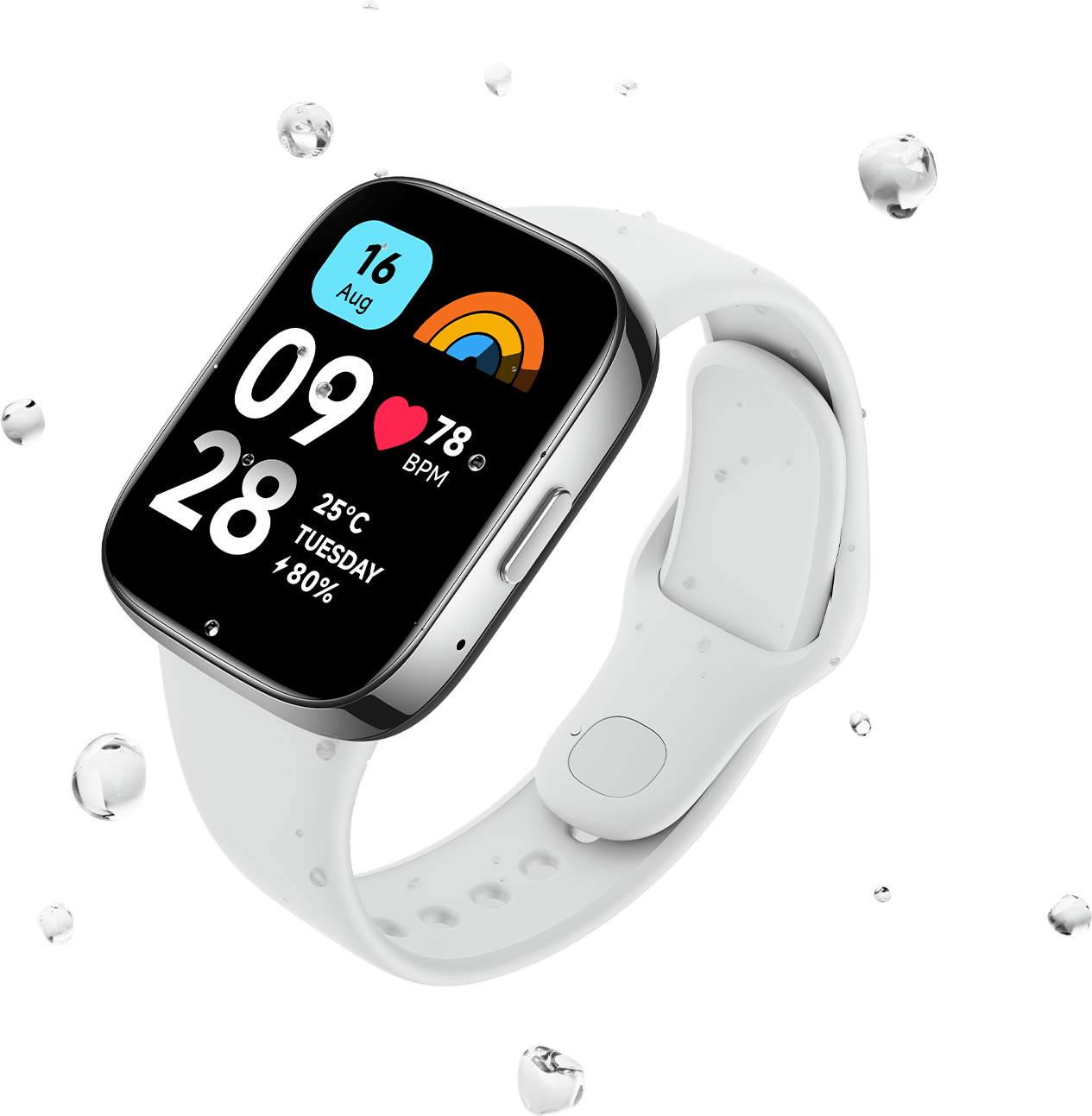 Whether enjoy cool splashes in shallow water or snorkelling, you can wear your watch all the time. 5 ATM water resistance rating*, making daily wear more worry-free.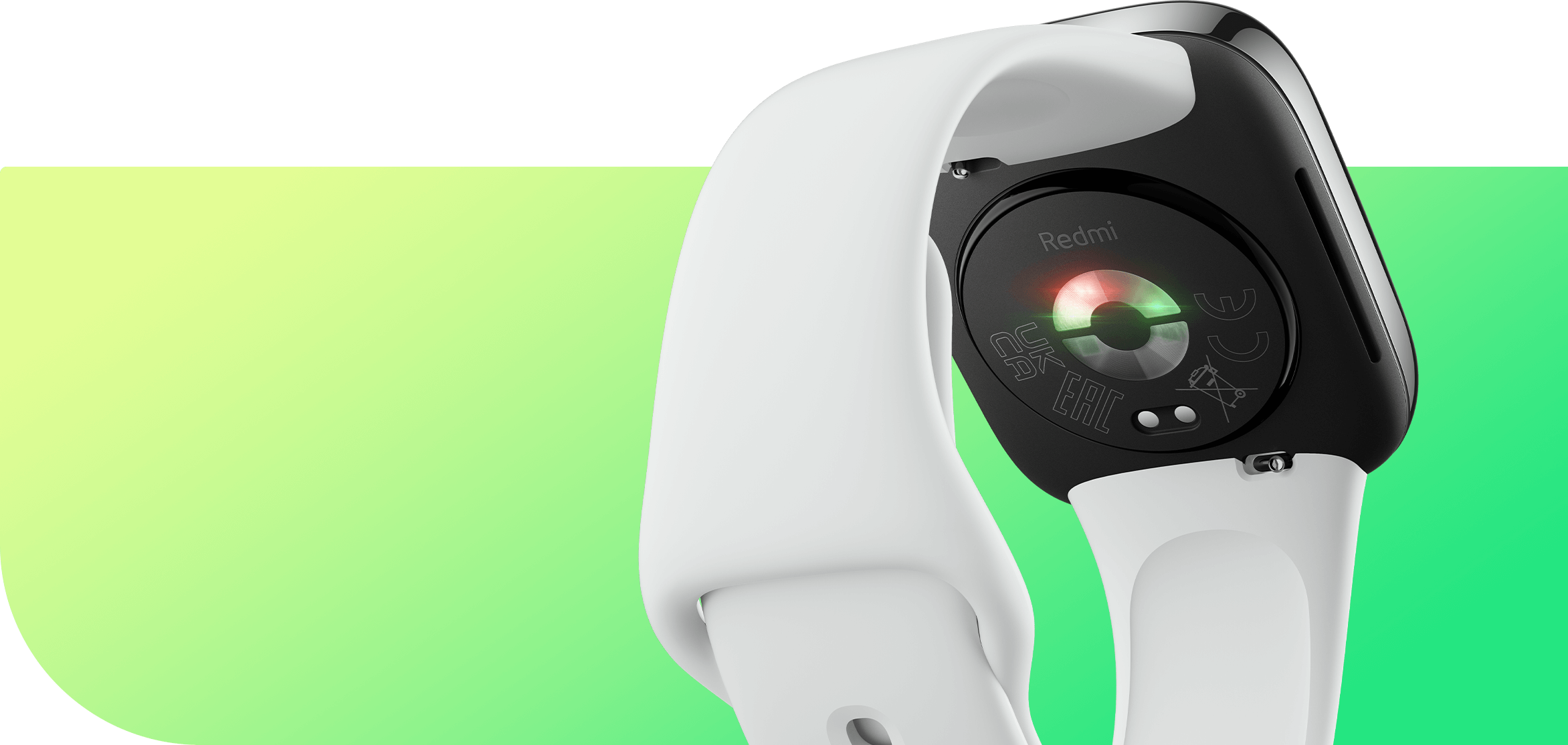 Blood oxygen saturation detection
Know more about your physical condition
The professional optical oximetry sensor detects your blood oxygen saturation and alert you at a low blood oxygen level, paying constant attention to your health.
All-day heart rate monitor
Stay alert to changes in your heart rate
It can monitor your heart rate 24/7, so you can view the changes at a glance. The alerts will be sent when your heart rate is high, guarding your health around the clock.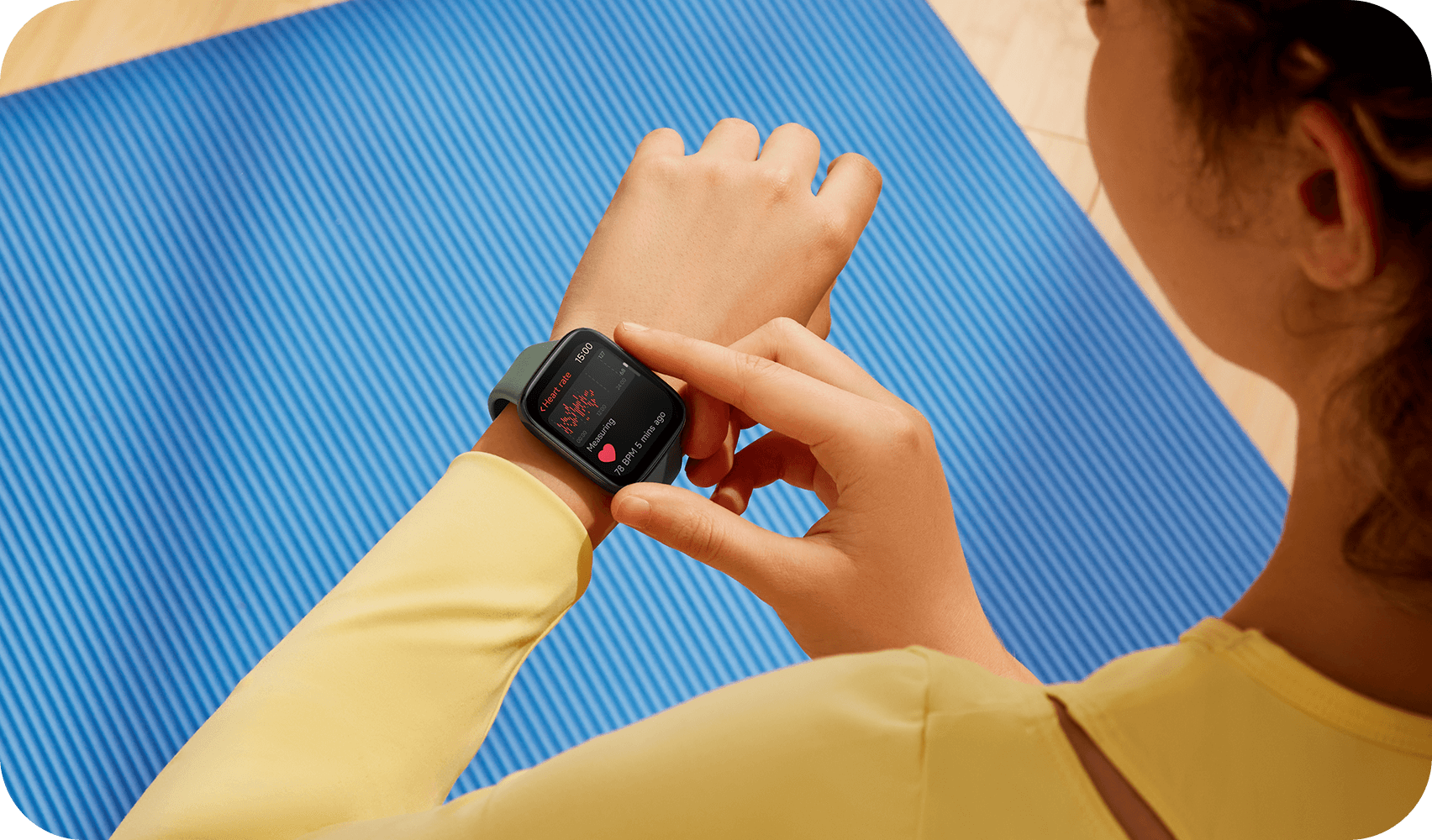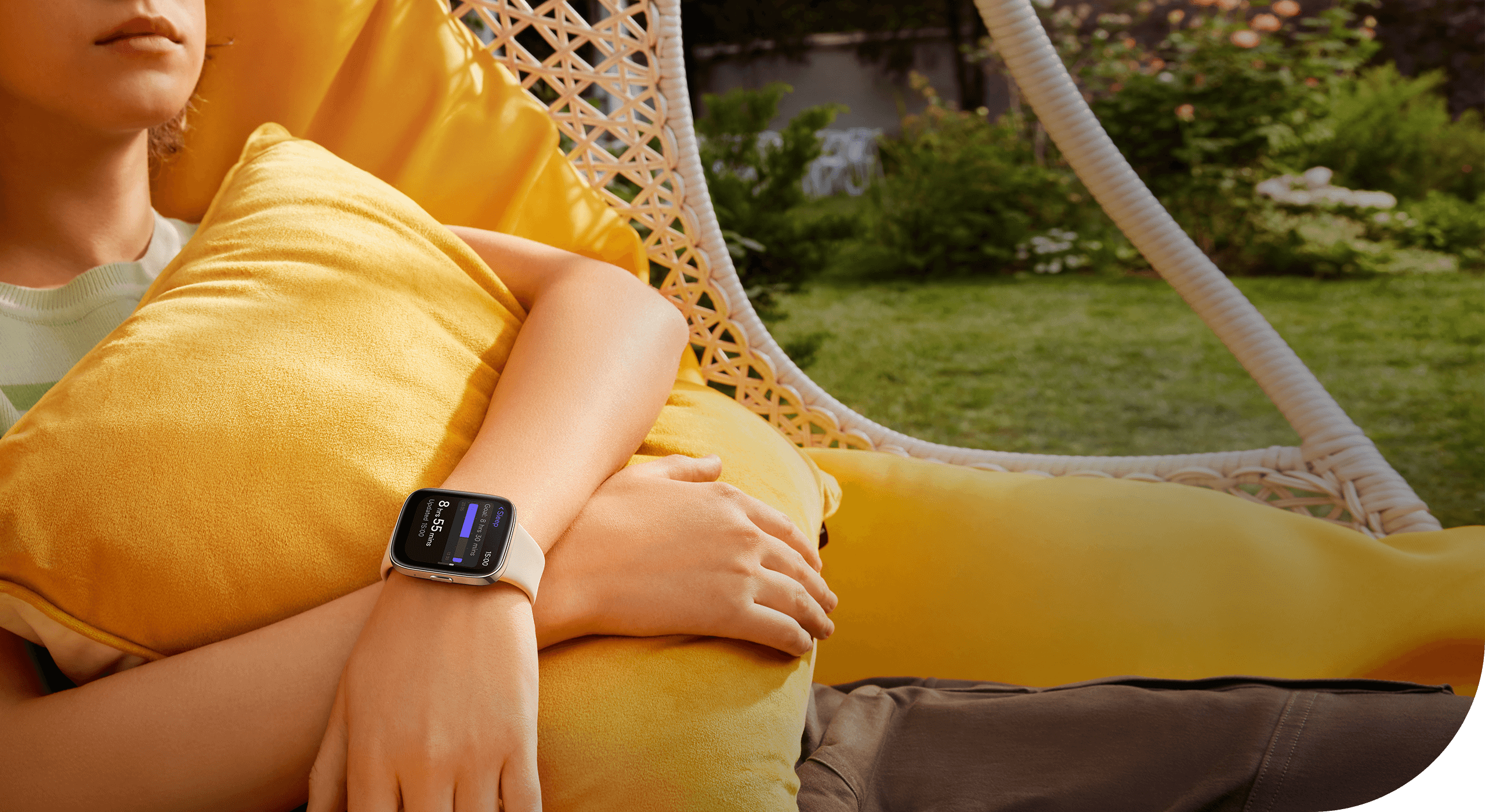 Scientific sleep monitoring
Redmi Watch 3 Active can accurately record your sleep duration and condition by continuously monitoring your blood oxygen and heart rate at different stages such as deep sleep and light sleep, and provide you with sleep improvement suggestions according to the monitoring data to optimize your sleep quality.
12-day extra-long battery life
Gently place the watch close to the charger and it will be automatically adsorbed for charging. The combination of low power consumption hardware and software provides up to 12 days of battery life*, so you don't need to worry about battery life