Description
Garmin FĒNIX 6 Watch featuring a Power Glass™ solar charging lens and customizable power manager modes, this smartwatch can stay on and performance-ready for weeks.
BACKCOUNTRY SKI
Stay informed when you're in the snow. This preloaded profile can distinguish between skiing and climbing. It automatically shows metrics specific to either ascent or descent.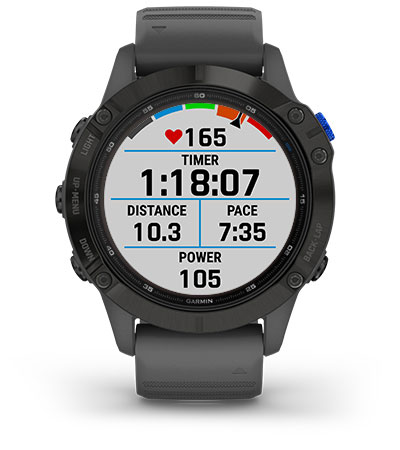 XC SKI DYNAMICS
When paired with the HRM-Pro™ chest strap (sold separately), the ski power metric helps measure the actual exercise load of cross-country workouts.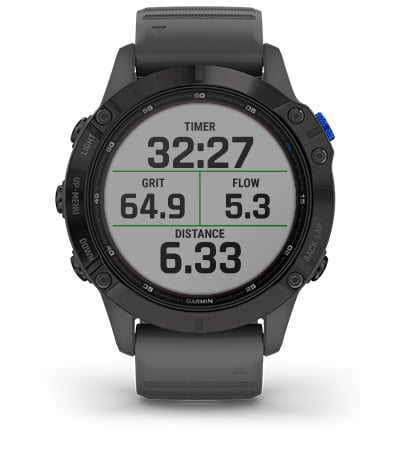 MTB DYNAMICS
Track the details of every ride with mountain biking metrics plus specialized Grit™ and Flow™ measurements that rate trail difficulty and how smoothly you descend, giving you a score to beat next time.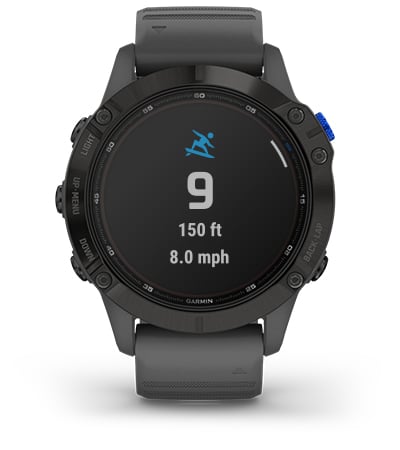 SURF-READY FEATURES
Get ready to catch some waves. fēnix 6 Pro Solar works with Surfline Sessions™, which creates a video of every wave you ride in front of a Surfline camera, so you can watch them later and see how you did.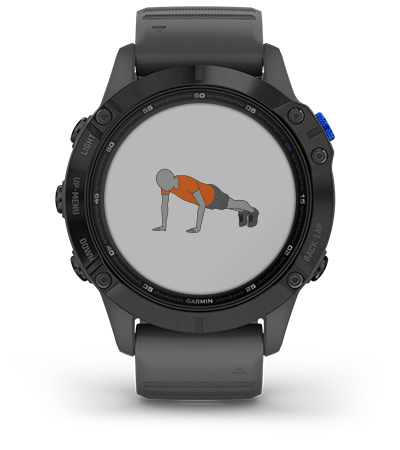 ANIMATED WORKOUTS
This watch features easy-to-follow, animated cardio, strength, yoga and Pilates workouts you can view on the watch screen. Choose from preloaded animated workouts, or download more from our Garmin Connect™ online community.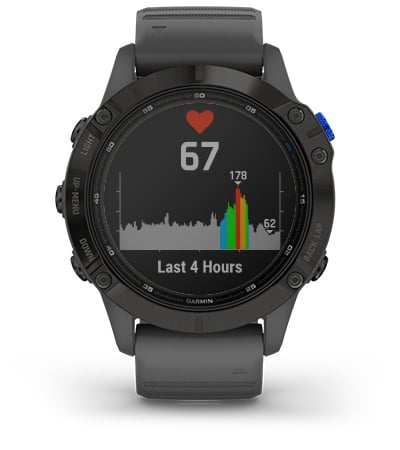 WRIST-BASED HEART RATE
Get heart rate data1 along with alerts if your heart rate stays too high or too low while you're at rest. Gauge how hard your heart is working during activities even underwater.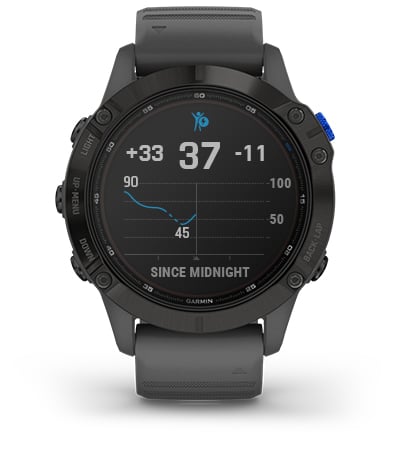 BODY BATTERY™ ENERGY MONITOR
Optimize your body's energy reserves, using heart rate variability, stress, sleep and other data to gauge when you're ready to be active or when you may need to rest.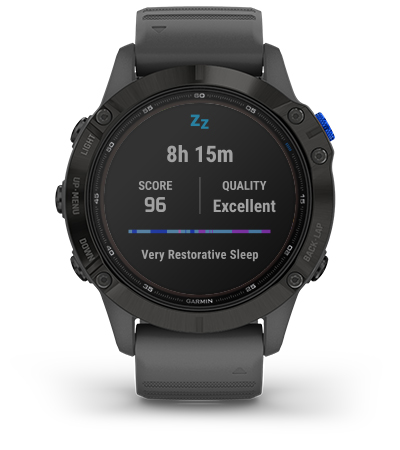 ADVANCED SLEEP MONITORING
Get a full breakdown of your light, deep and REM sleep stages as well as Pulse Ox2 and respiration data. View it all on a dedicated widget that includes your stress score and other insights.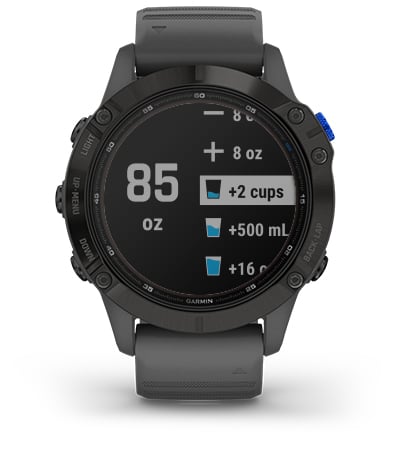 HYDRATION TRACKING
Log daily fluid intake as a reminder to stay hydrated. When auto goal is enabled, you'll even see estimated sweat loss after an activity, and your goal will adjust accordingly.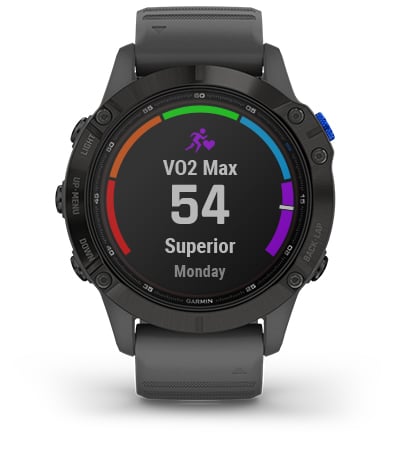 PERFORMANCE METRICS
View advanced training metrics that include running dynamics, recovery advisor and more1. Even estimate your heat- and altitude-adjusted VO2 max.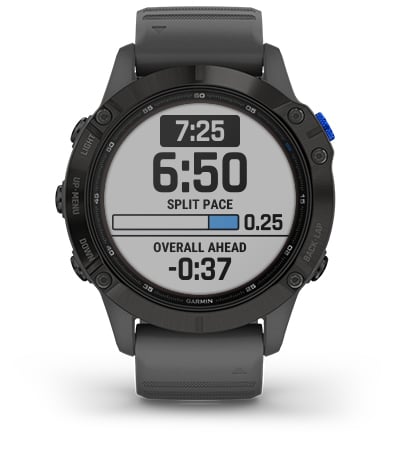 PACEPRO TECHNOLOGY
A first-of-its-kind PacePro feature helps keep you on pace with grade-adjusted guidance as you run a course.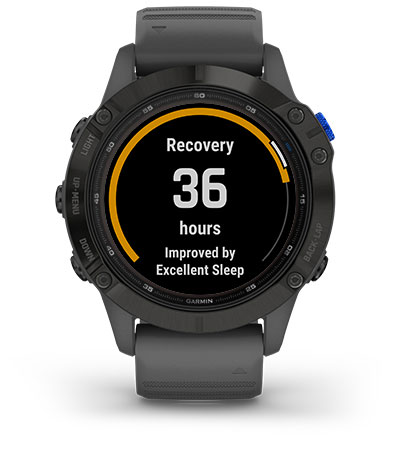 RECOVERY TIME
After each workout, recovery time lets you know when you'll be ready for another hard workout. It even accounts for training intensity and factors such as stress, daily activity and sleep.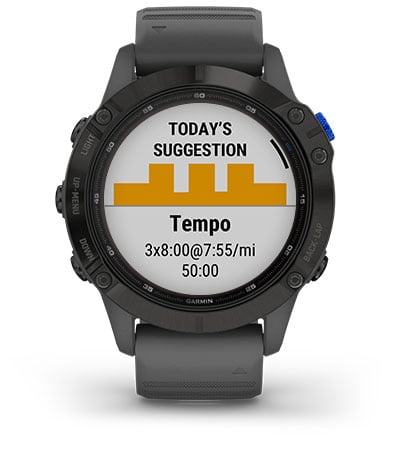 DAILY WORKOUT SUGGESTIONS
For training guidance that takes you and your fitness level into account, get daily run and ride recommendations based on your current training load and training status.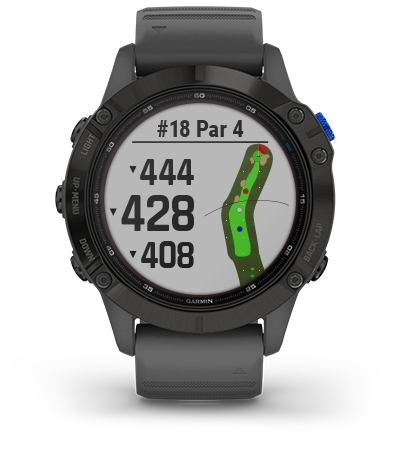 GOLF COURSES
Access full-color CourseView maps for more than 41,000 golf courses around the world, and get button targeting and the PlaysLike Distance feature.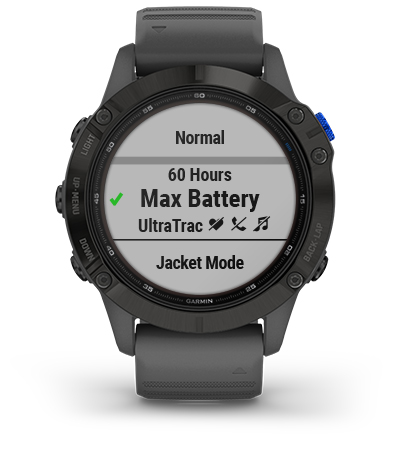 POWER MANAGER
View how various settings and sensors impact your watch's battery life, so you can make battery-extending changes on the fly.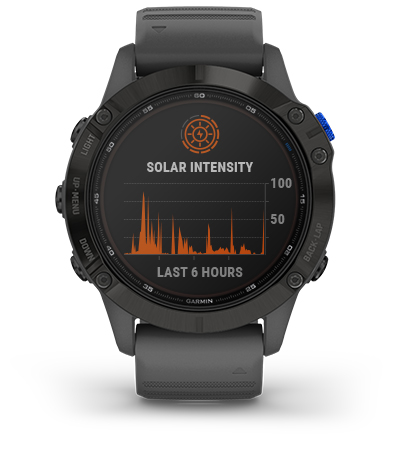 SOLAR-CHARGED BATTERY